Learning Tools Interoperability enables the Video Platform to interact with and share information from your Learning Management System. Available features depend upon your LMS and may include Gradebook and Video Quiz integration. LMS integration is managed through the Admin Panel's Integrations tab.
Available Learning Management Systems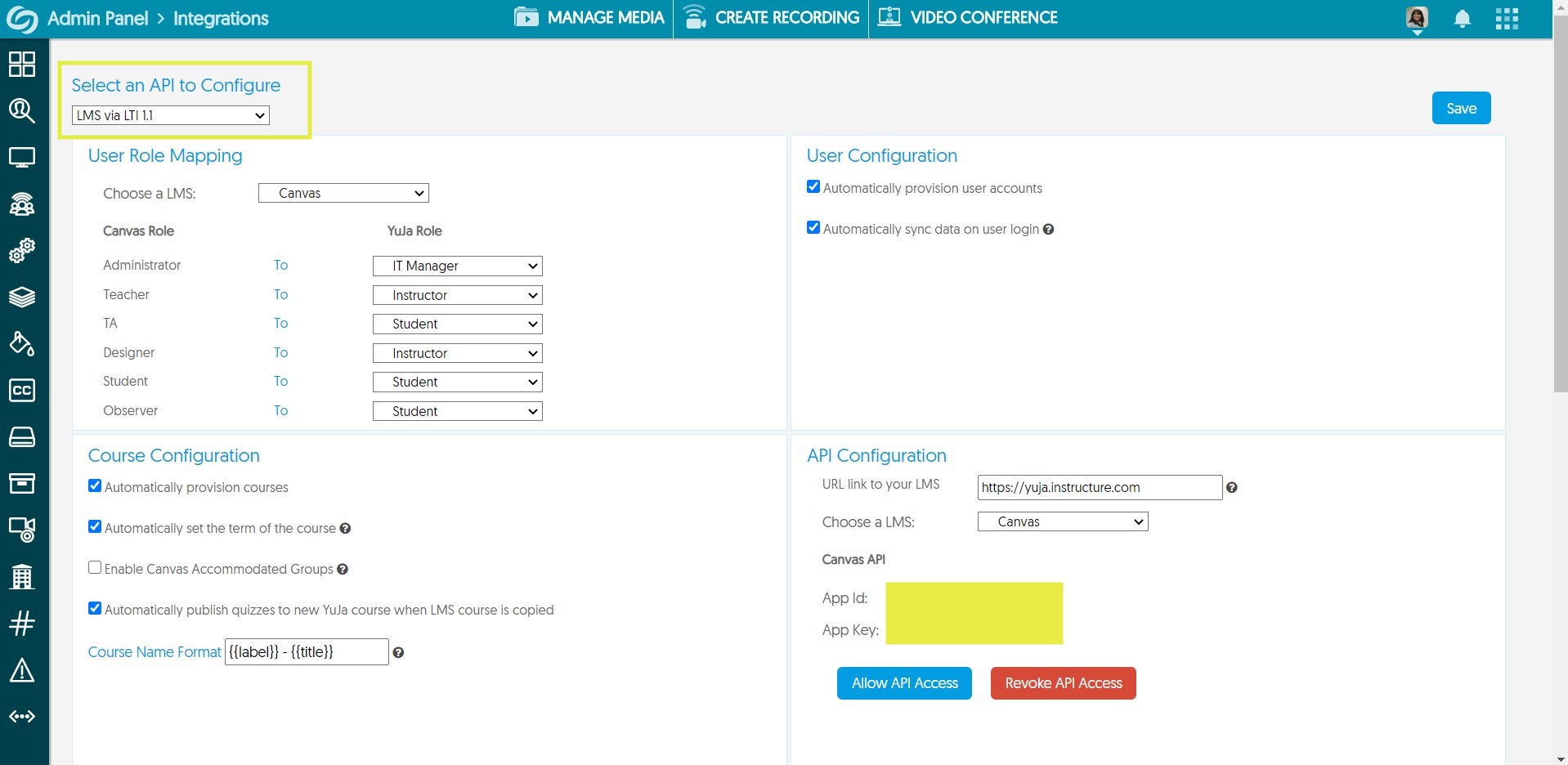 Supported Learning Management Systems (LMS) include:
Blackboard
Instructure Canvas
D2L Brightspace
Jenzabar
Moodle
Neo
Sakai
User Role Mapping with the LMS
Role Mapping is available through the Video Platform for increased accuracy.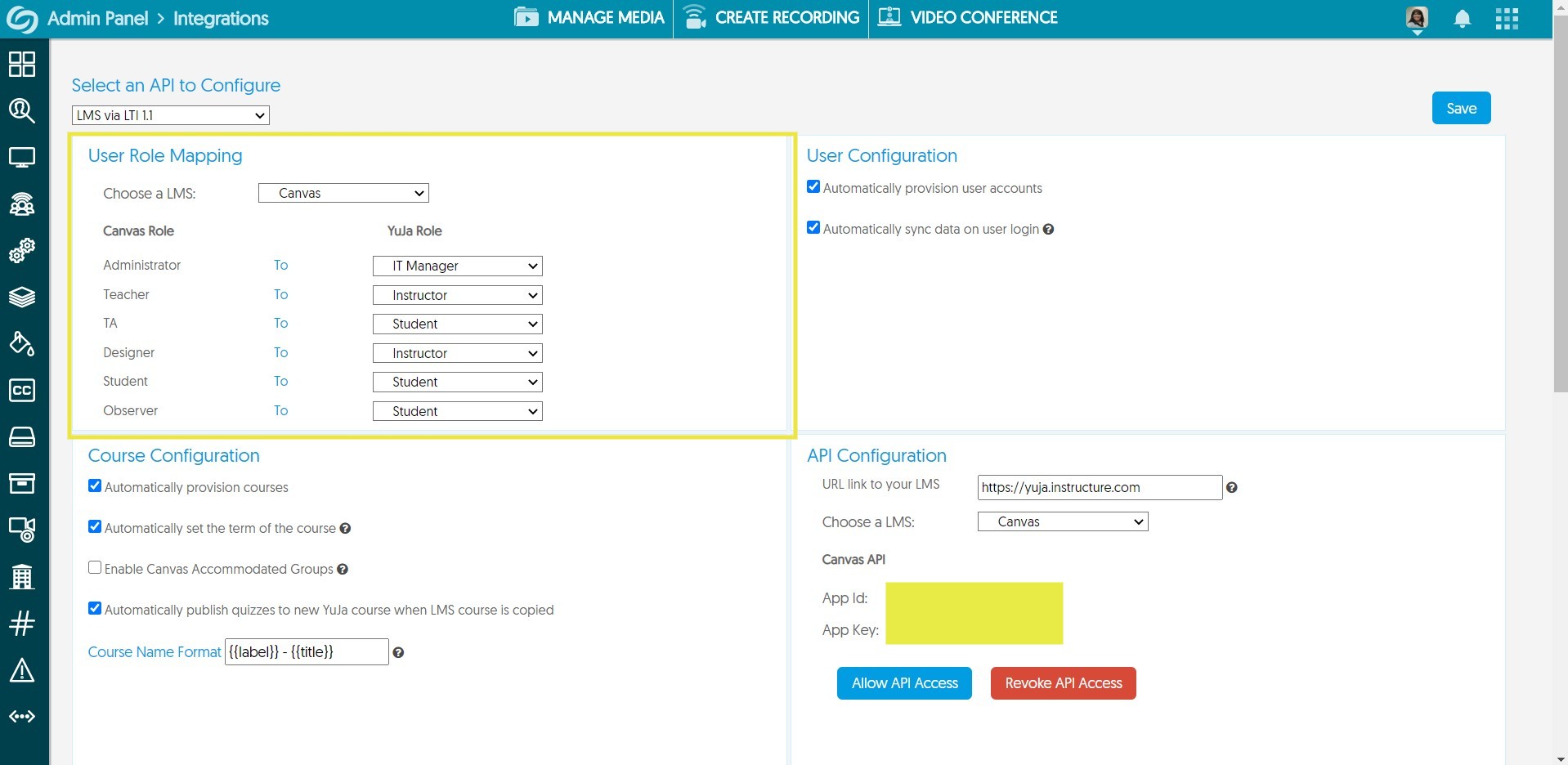 LTI integration enables the LMS to provision the Video Platform with the following information:
User, including name and email address
Role, like student or instructor
Group, including course or group names and identifying numbers