Learning Tools Interoperability gives the ability to integrate the Video Platform with your Learning Management System (LMS). This allows the Video Platform to share information to users from their LMS. Available features depend upon your LMS and may include Gradebook and Video Quiz integration. LMS integration is managed through the Admin Panel's Integrations tab.
Available Learning Management Systems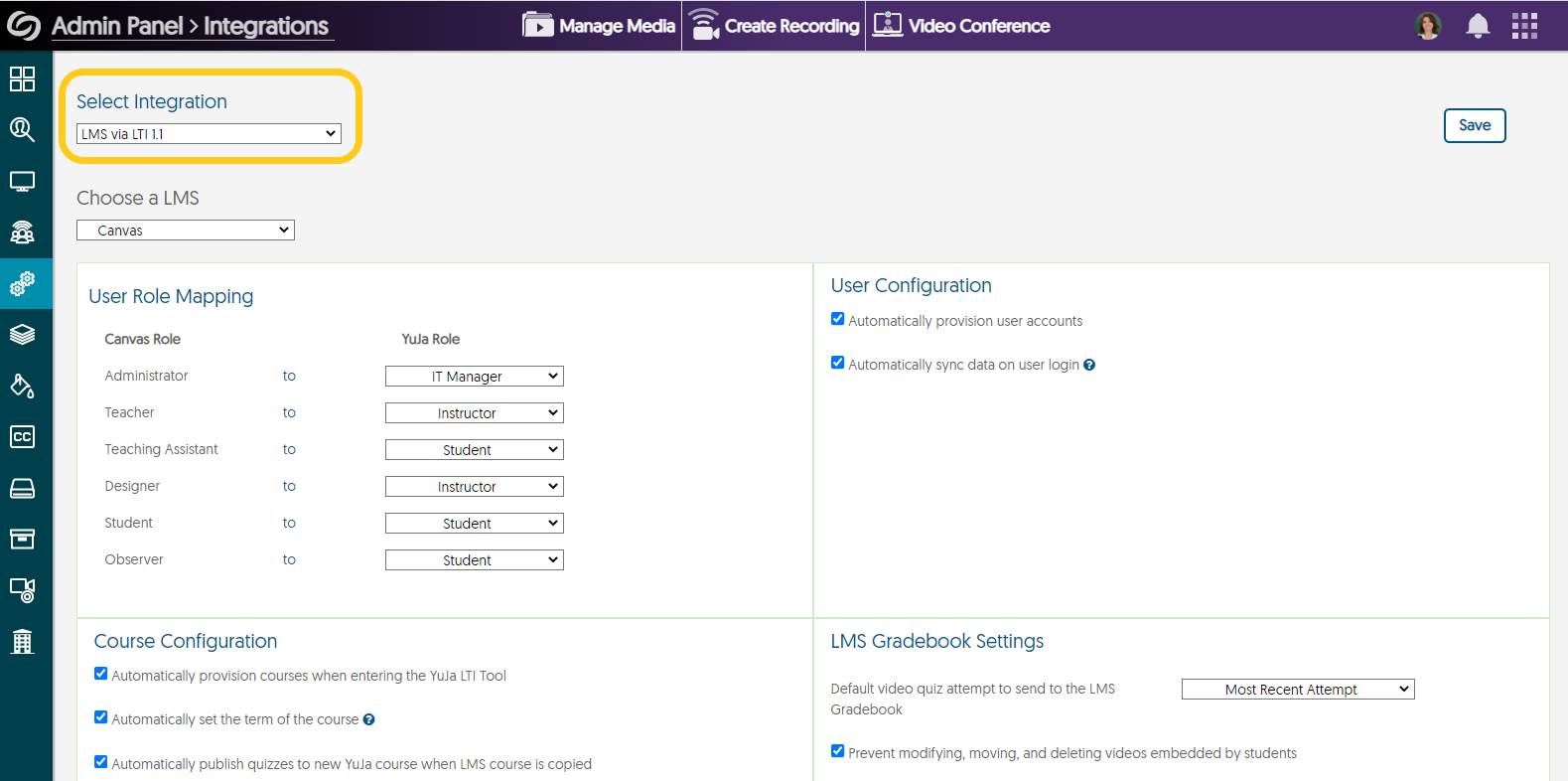 Administrators can integrate the following LMS'; Blackboard, Instructure Canvas, D2L Brightspace, Jenzabar, Moodle, Neo and Sakai.
User Role Mapping with the LMS
Role Mapping is available through the Video Platform for increased accuracy.