The complete Roster may be downloaded directly from the Admin Panel as a .csv file.
Downloading the Roster
The Roster includes all users and is available through the Admin Panel as a .csv file download.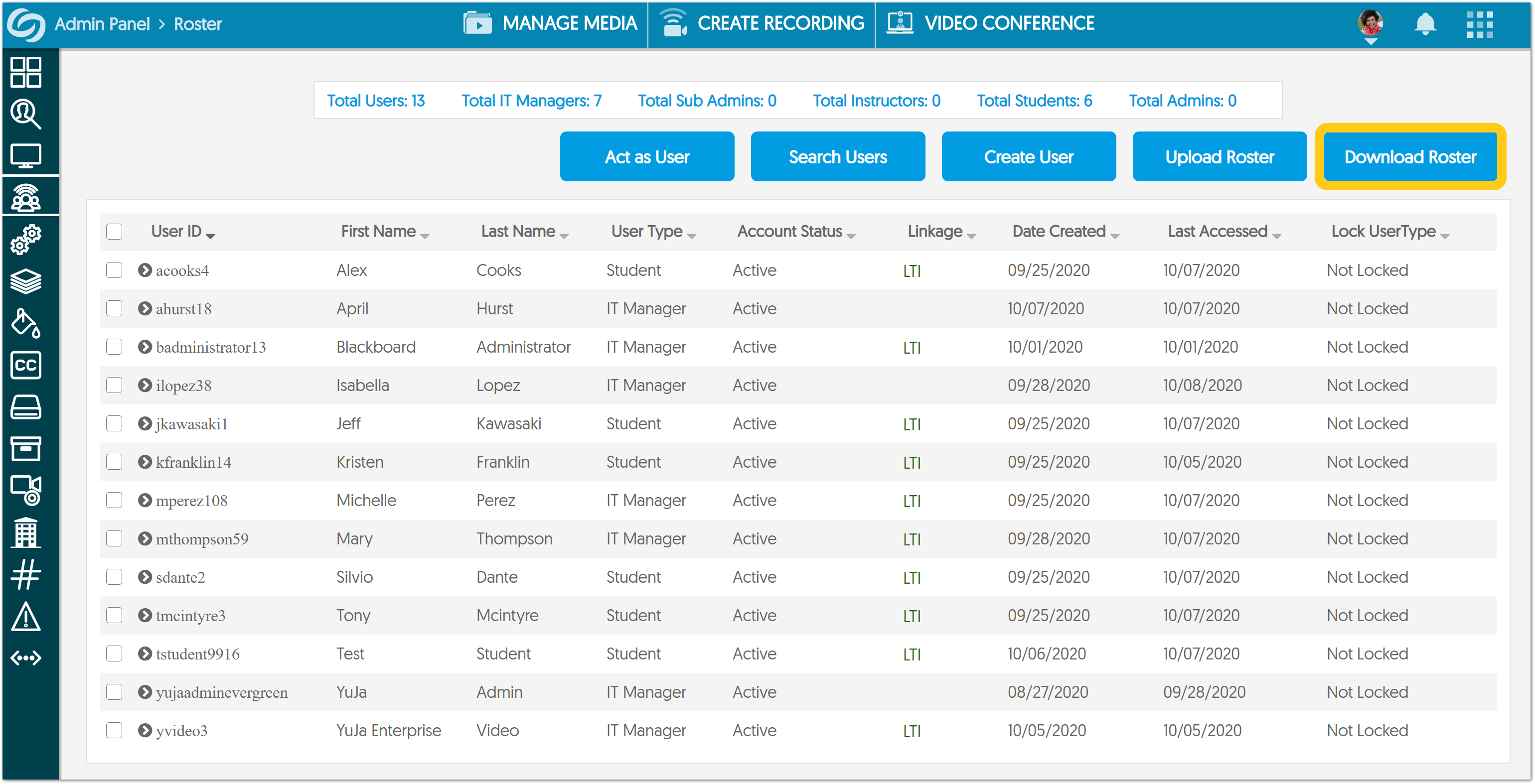 Navigate to the Admin Panel from the Main Menu. Select Roster from the left-side menu.
Click on Download Roster.
The .csv file will be emailed to the email account associated with the Video Platform account and expires after 24 hours.
The following information is included in the .csv file: user ID, first name, last name, email, user type, account status, linkage, date created, and last accessed.