Full-featured search capabilities enable Administrators to quickly and easily find a particular Video Platform account to manage the organization Roster.
Accessing the Roster's Search User Feature
Search Users is available from the Admin Panel's Roster tab.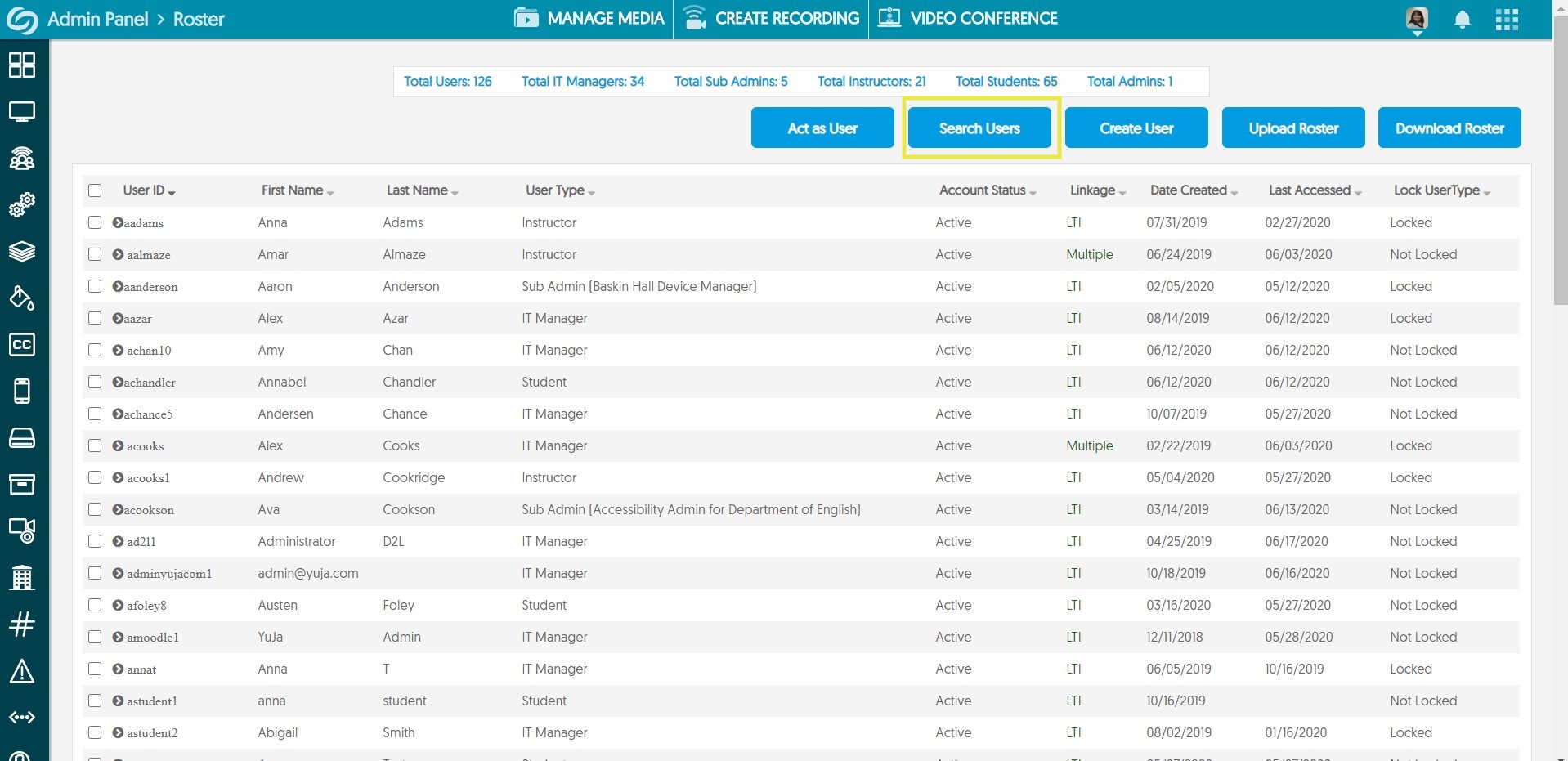 Navigate to the Admin Panel from the Main Menu.
Mouse over the left-side menu to expand it and choose Roster.
Choose Search Users at the top of the screen.
Searching Users
The Roster offers full search capability for all users, using UserID, first or last name or User Type.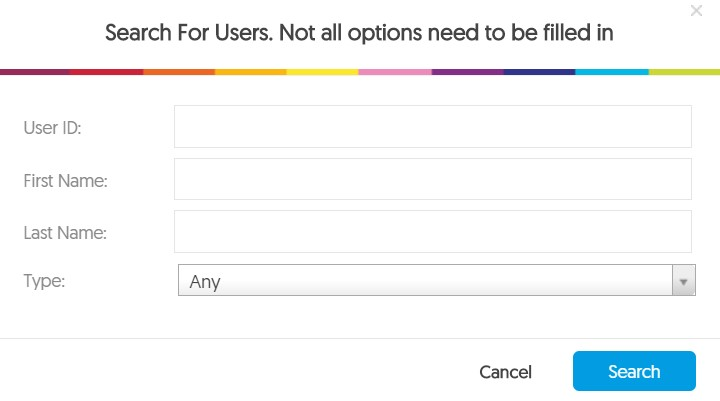 Input the desired search terms. Search by User ID, First or Last Name, or User Type. You may input multiple search parameters, but you are not required to enter all search terms.
Select Search to complete your search.
Narrowing Your Search
If you've opted for multiple search terms, you can broaden your search with ease to include more results.

Complete a search with multiple parameters. You may use any combination of parameters.
See all Search Queries at the top of the search results screen.
Click the X by unwanted search queries to broaden your search. Upon doing so, you'll see a new list of search results.