The Media Chooser facilitates student assignment submission in Canvas.
Setting up the Assignment in Canvas
From the Teacher view, you will create a new assignment under the Online Submission Type.

From the course Navigation Bar, click on Assignments.
From the Assignments summary page, click on +Assignment.
Add a title to the new assignment.
Under Submission Type, select Online from the drop-down menu.
Under Online Entry Options, select Text Entry.
Once you have established the availability for the assignment, select Save & Publish.
Submitting the Assignment as a Student
Once the Assignment is established by the course Teacher, students can submit their Video Platform content from the assignment summary page.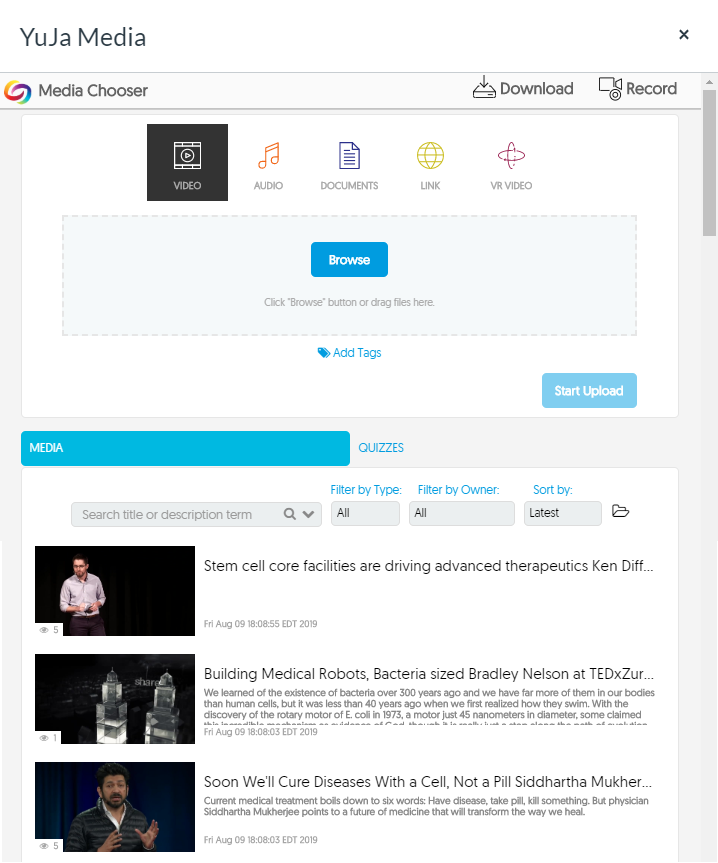 From the Student view, click on Assignments from the course Navigation bar.
Click on the applicable assignment from the summary page.
Select the Submit Assignment button.
This will open the Canvas content editor with display of the Video Platform Media Chooser.
Select the Media Chooser to find the applicable video assignment to submit.