The ability to lock the User Type enables Administrators to set a role for an individual user that supersedes any role transmitted by an LMS or SSO. Use-cases for Lock User Type could include teaching assistants, graders, or staff that function in both a content creator and user role. Group-level locking is also available.
Using Lock User Type on an Individual Basis
Lock User Type is accessible to Administrators through the Roster.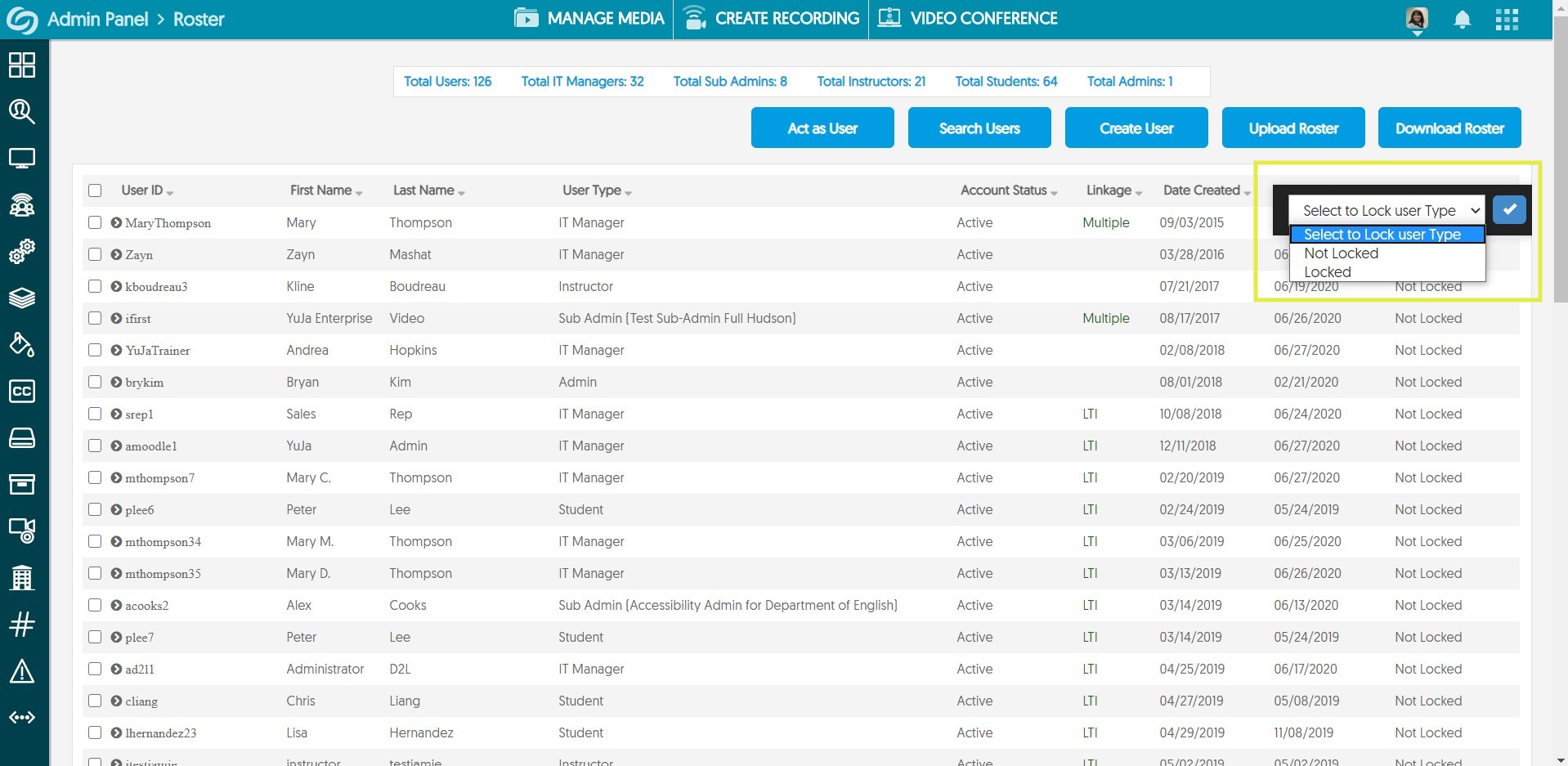 Navigate to the Admin Panel from the Main Menu.
Choose Roster from the left-side menu.
Locate the desired username in the Roster.
Click on the entry in the Lock UserType column.
Choose the desired setting.
Options include Locked, which blocks any automated change in User Type and Not Locked.
Not Locked allows the LMS or SSO to send a different User Type to the Platform. If your organization does not use an LMS or SSO, there is no need to use the Lock User Type function.
Using Group-level User Type Locking
Group-level User Type locking allows you to lock a user's role within a given group, but not throughout the Platform.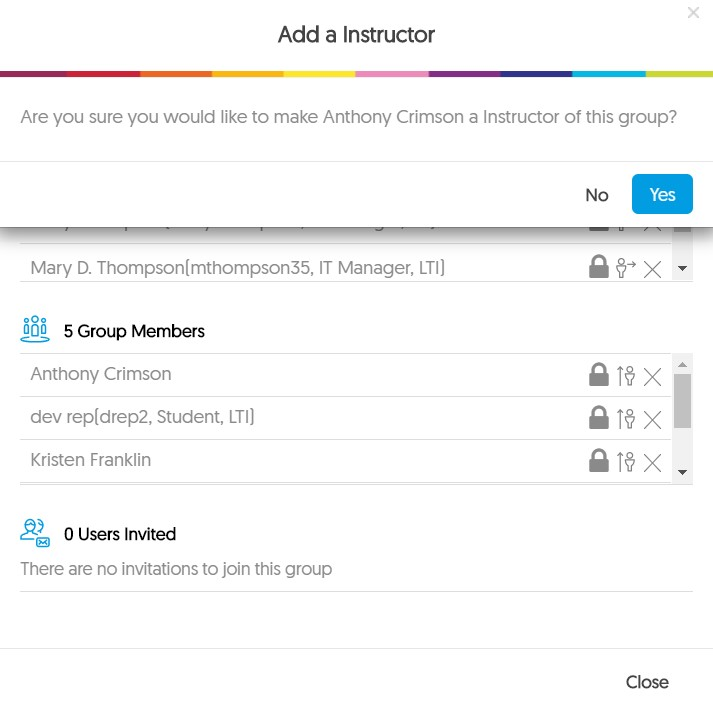 Navigate to Courses and Groups from the Main Menu.
Choose the desired Course or Group. Click on Members.
Select the user and click the User Type symbol. It looks like a person with an arrow next to the figure.
Adjust the User Type within the Group. Click Yes to confirm the change.