A summary of activities within the organization can be found on the Admin Panel's Overview tab.
Using the Overview Tab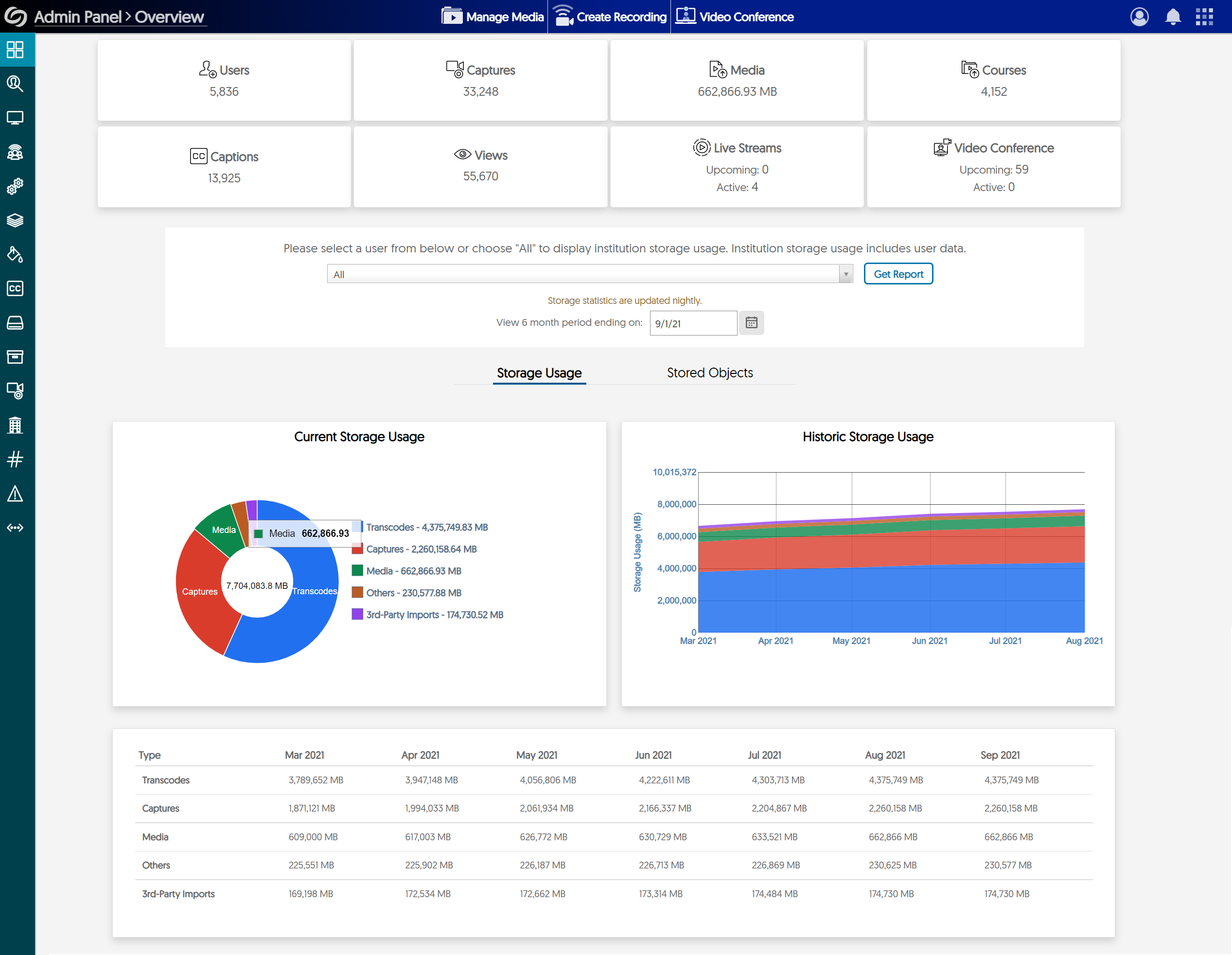 Navigate to the Admin Panel from the Main Menu.
Click Overview on the left side menu if needed. It is typically the default page view for the Admin Panel for Administrators.
Review key information presented in the Summary Cards. The Summary Cards show the numbers of Users, Captures, Media, Courses, Captions, Views, Live Streams and Video Conferences.
Track current storage utilization through the Overview tab. Select All or a specific user account then click Get Report to view the report.