In the Admin Panel, Administrators can automatically schedule multiple recording sessions for any registered devices by uploading an XML/CSV file. A sample XML/CSV file session with all the necessary information is available directly from the Import Schedule dialog.
Uploading a Session Schedule File
An XML/CSV file can be uploaded on the Devices page within the Admin Panel. XML files are used for Hardware Hub & YuJa Software Capture Scheduling, and Epiphan Scheduling will use files in CSV format.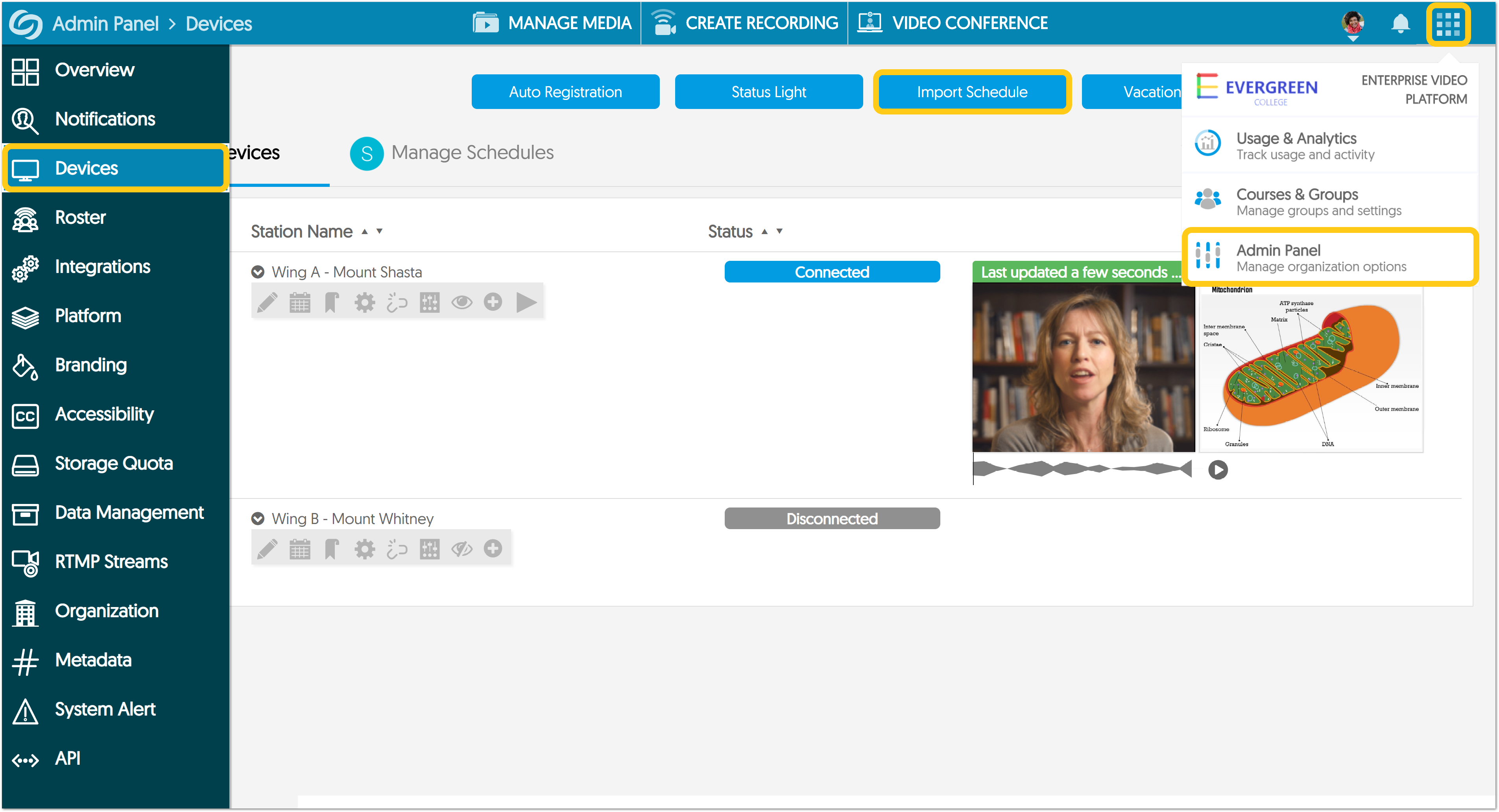 Log into the Video Platform as an Administrator, and click on the Main Menu icon the select Admin Panel.
Navigate to the Devices page.
Click the Import Schedule button.
Download the sample XML file to check all the required information.
Once done, upload the XML/CSV schedule file, and select Import.