With the YuJa Enterprise Video Platform, Administrators have the ability to map the Learning Management System (LMS) roles to the Video Platform roles with the help of User Role Mapping.
Setting Up User Role Mapping
User Role Mapping can be accessed through the Integrations page in the Admin Panel and is available for most of the widely-used LMS.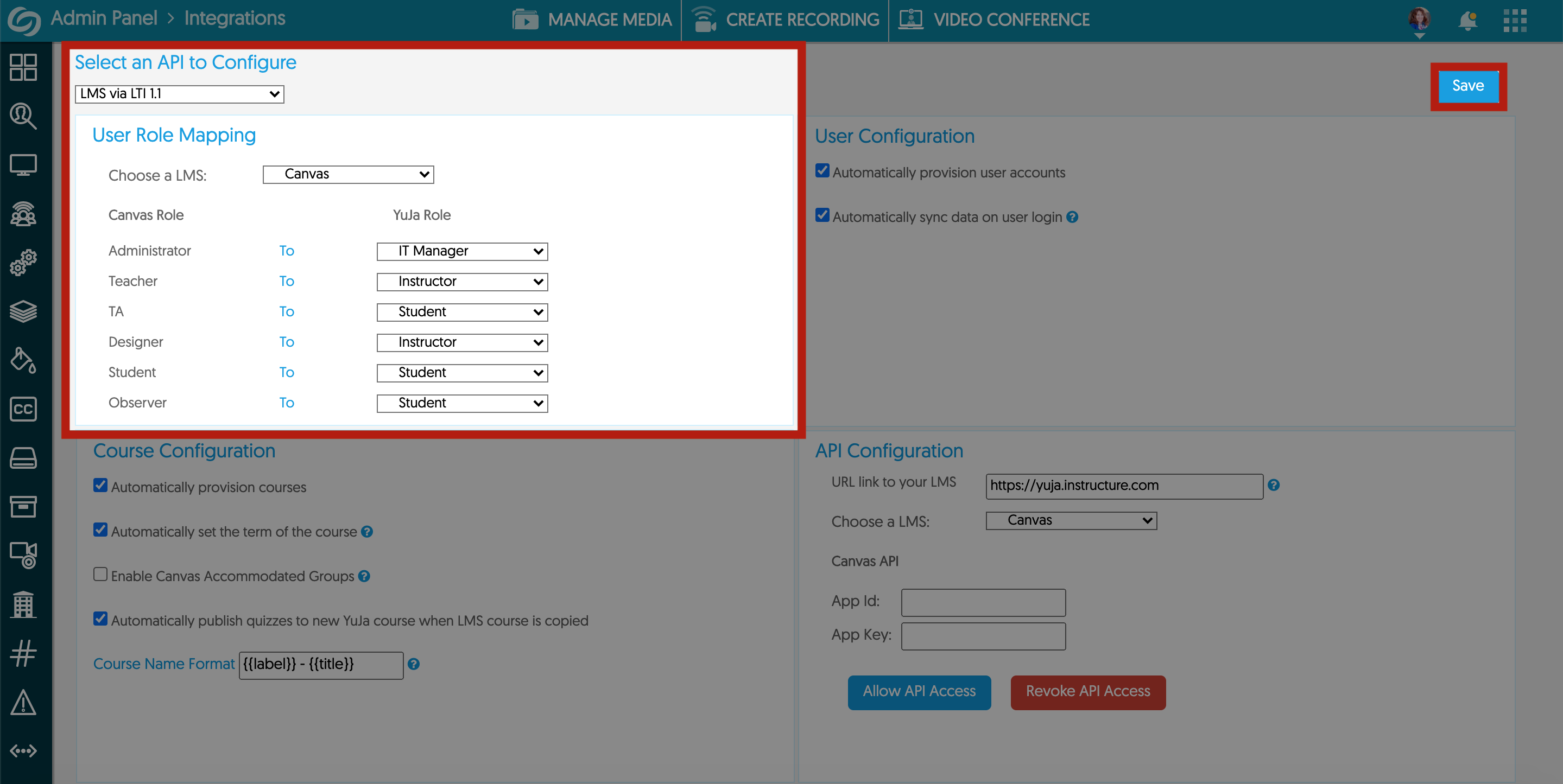 Log into the Video Platform as an Administrator, then click Main Menu and select the Admin Panel option.
Navigate to the Integrations page.
Click the Select an API to Configure dropdown and, depending on the LTI version of your Organization, select either LMS via LTI 1.1 or LMS via LTI 1.3.
Under User Role Mapping, select the LMS that your Organization uses.
Map the LMS roles to the Video Platform roles based on your preference.
Once done, click Save to apply all the new changes.