The Video Platform enables organizations to upload and manage data about media through the Admin Panel's Metadata tab. Metadata makes media easier to find, and can improve searchability.
Creating a Schema to Manage Metadata
The Manage Metadata option and summary provides the ability to create a fully customized schema for metadata for your organization. Through this interface, you can create a metadata schema, add and delete attributes and review schema parameters.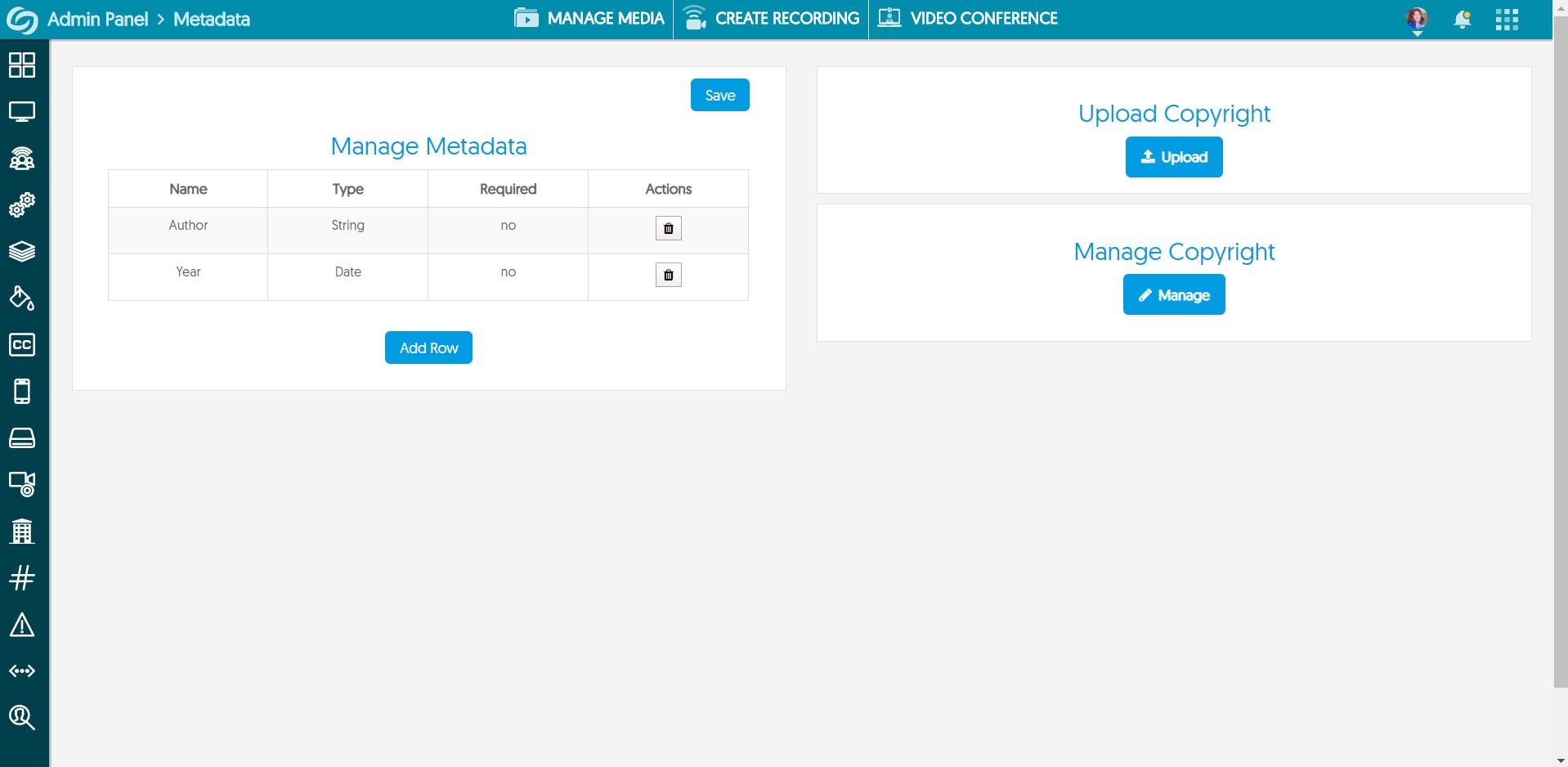 Navigate to the Admin Panel from the Main Menu.
Mouse over the left-side menu. Choose Metadata.
Review the schema presented in the Manage Metadata pane.
Click Add Row to add an additional trackable metadata schema.
Enter a Name. Select the desired Type from the dropdown box.
Choose whether or not the metadata is Required.
Click Edit to set specific parameters for individual types of metadata. String allows a default value. List enables multiple elements. Date allows a default value.
Select Delete to remove a metadata listing.
Click Save to complete your changes.
Adding Metadata to a Media File during the Upload Process
Metadata may be inputted directly during the file upload process.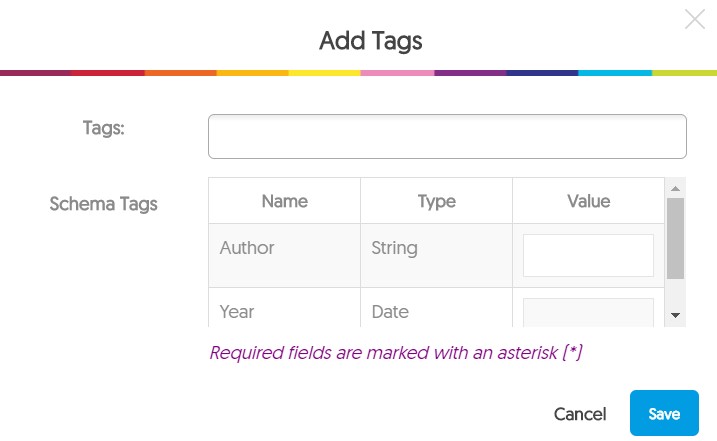 Navigate to Manage Media. Click Upload and select a file, or simply use the one-click drag-and-drop process to begin an upload.
Click Add Tags.
Enter the desired information and click Save.
Adding Metadata to a Media File through the Media Details Pane
Metadata for individual media files may be added through the Media Details pane associated with the individual file.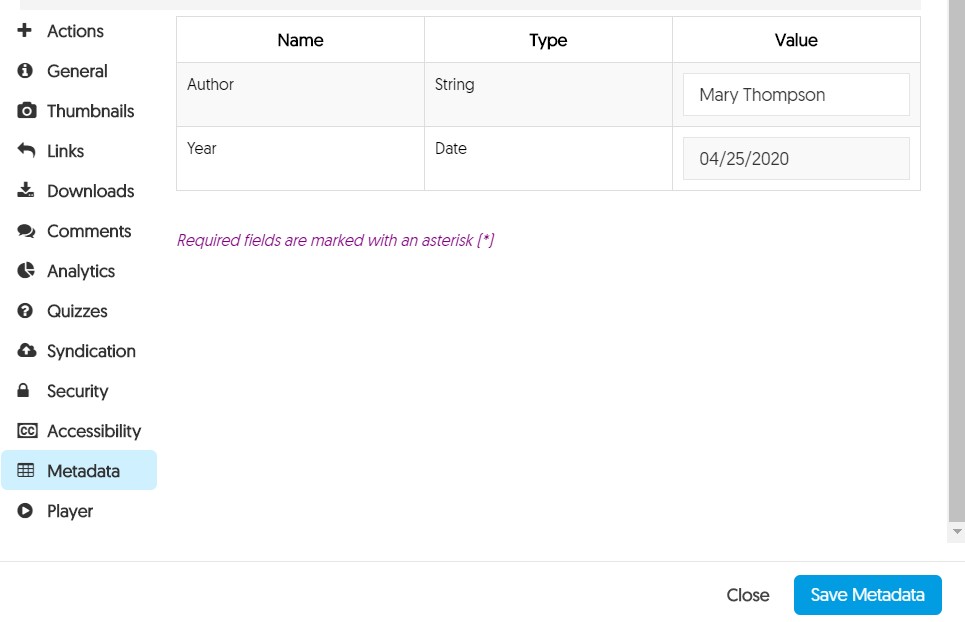 Navigate to Manage Media.
Select the desired file. Mouse over the upper right corner and choose More...
Click on Metadata.
Enter appropriate values in each field; some may be pre-filled. Depending upon the fields chosen by your organization, they may be different than shown below.
Click Save in the upper right corner of the pane.
Uploading Copyright Information
Organizations may upload copyright information in PDF format.
Go to the Admin Panel. Choose Metadata. Select Upload Copyright.
Navigate to the desired file or drag-and-drop a PDF file into place.
Enter the file name, and click Upload.
Managing Copyrights
Uploaded and default copyrights can be managed from the Metadata page.
Click Manage under Manage Copyrights.
Choose the desired PDF from the dropdown box.
Select Delete to remove a copyright.
Choose View to review the copyright PDF.
Click Select Default to set the PDF to the default for a particular service.
Select Cancel to exit from the Manage Copyright interface.