Content Creators and Administrators can access Summary Analytics and deeper level Content Analytics directly from the Media Details pane for individual media content. The traditional Analytics view is still available through the Main Menu.
Accessing Analytics through the Media Details Pane
Summary Analytics provide information about views, viewing behavior, and additional information.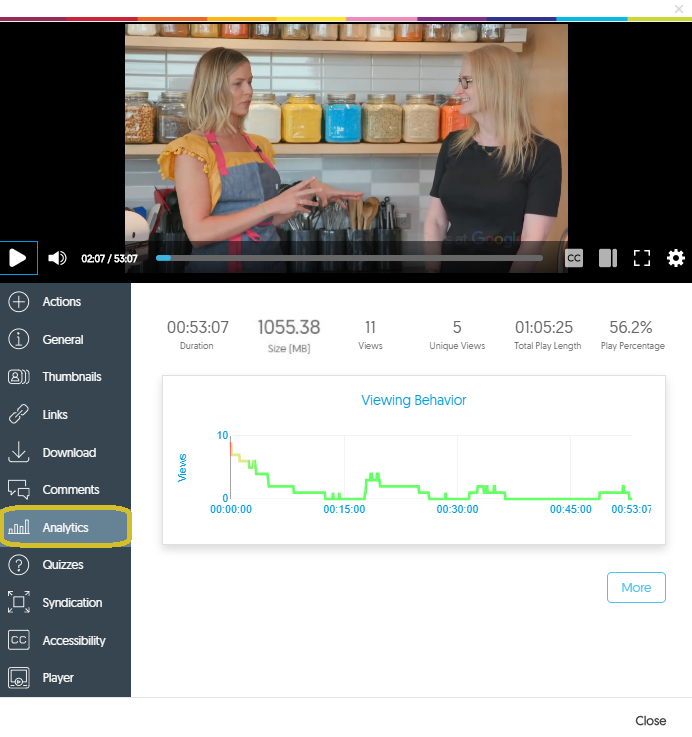 Click on Manage Media at the top of the screen.
Navigate to the desired media in My Media.
Mouse over the video and select More...
Choose Analytics from the menu.
Review the Summary Analytics. Select See More to open the full Content Analytics.