Thumbnails may be selected or uploaded for all types of media.
Changing Thumbnails
Thumbnails are accessed via the Media Details pane, available through Manage Media.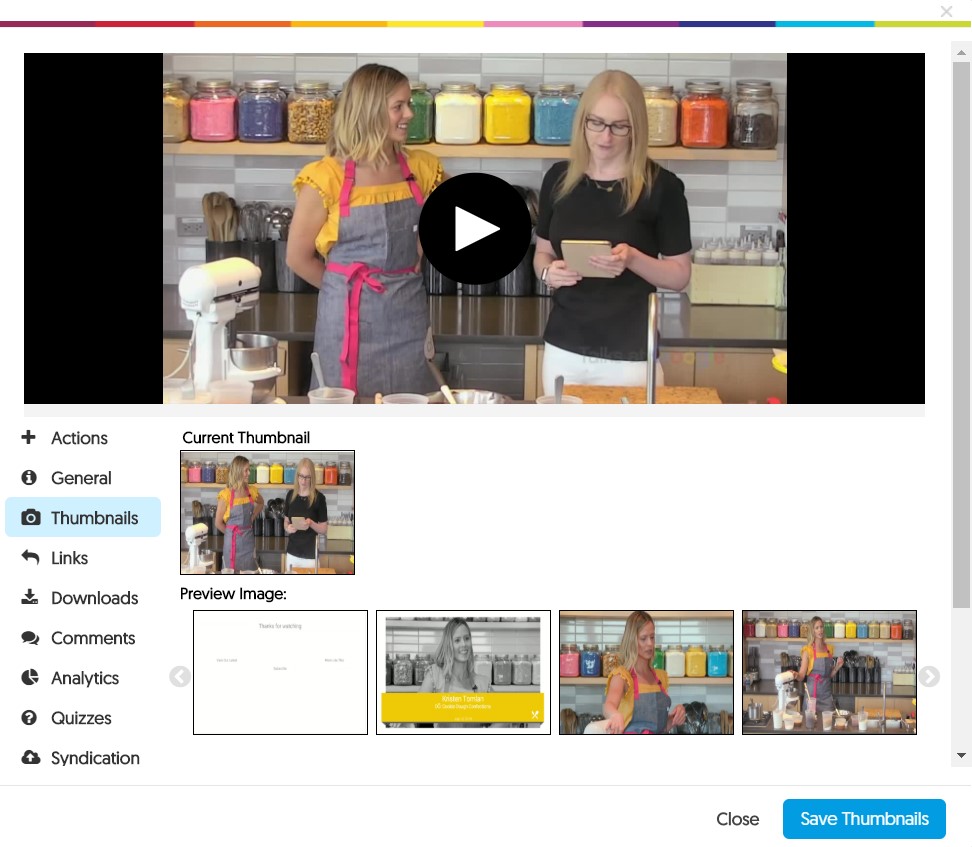 Navigate to Manage Media from the top of the screen.
Locate the desired content in My Media. Mouse over the content and select More...
Choose Thumbnails. You will see a number of Thumbnail options available.
Click the circle next to the desired Thumbnail.
Save your selection.
Uploading a Thumbnail
Uploading a custom Thumbnail allows organizations to upload and use a Thumbnail of their choosing.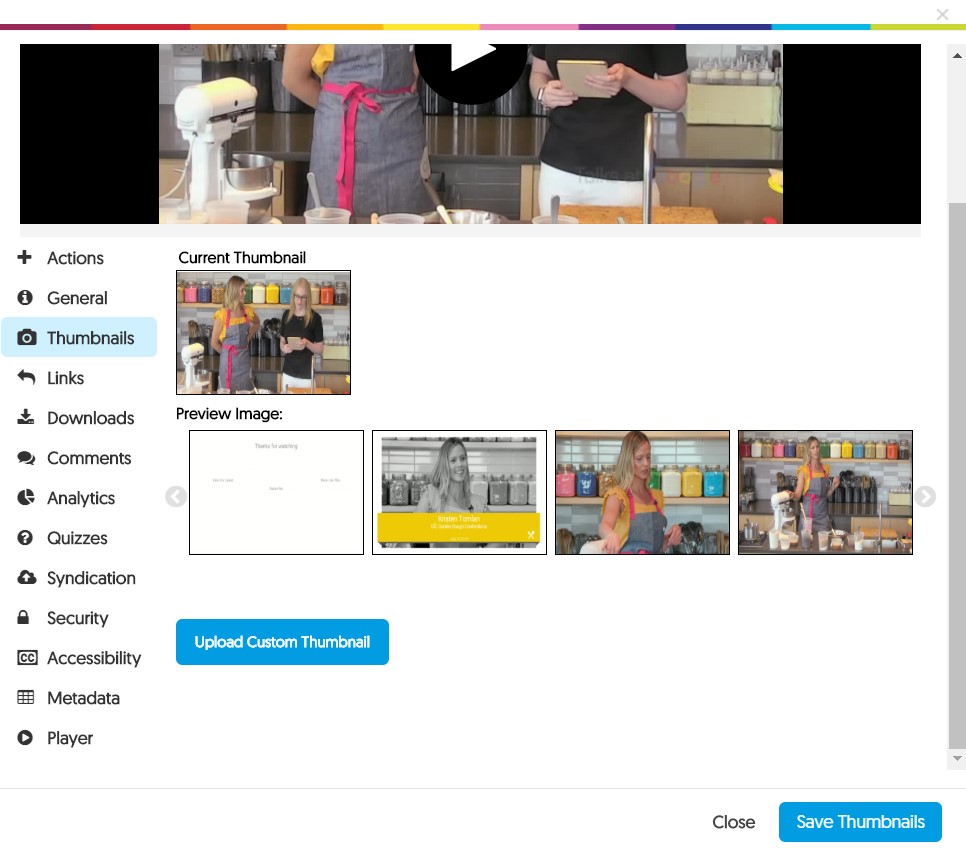 Navigate to Thumbnails as described above.
Choose Upload Custom Thumbnail.
Click Add to Thumbnails.
Select the newly added Thumbnail and Save your selections.
We support a large variety of commonly used image formats, including PNG, JPG, JPEG, GIF, etc... To fit the whole thumbnail, we recommend using images with 1500 x 840 in resolutions or similar aspect ratio.