The Video Platform enables users to select a Preferred Language when a user wants to view the Video Platform in different language.
Changing the Preferred Language
When content, including captioning and transcripts, is not available in the desired language, the Video Platform will provide dialogs and content in English.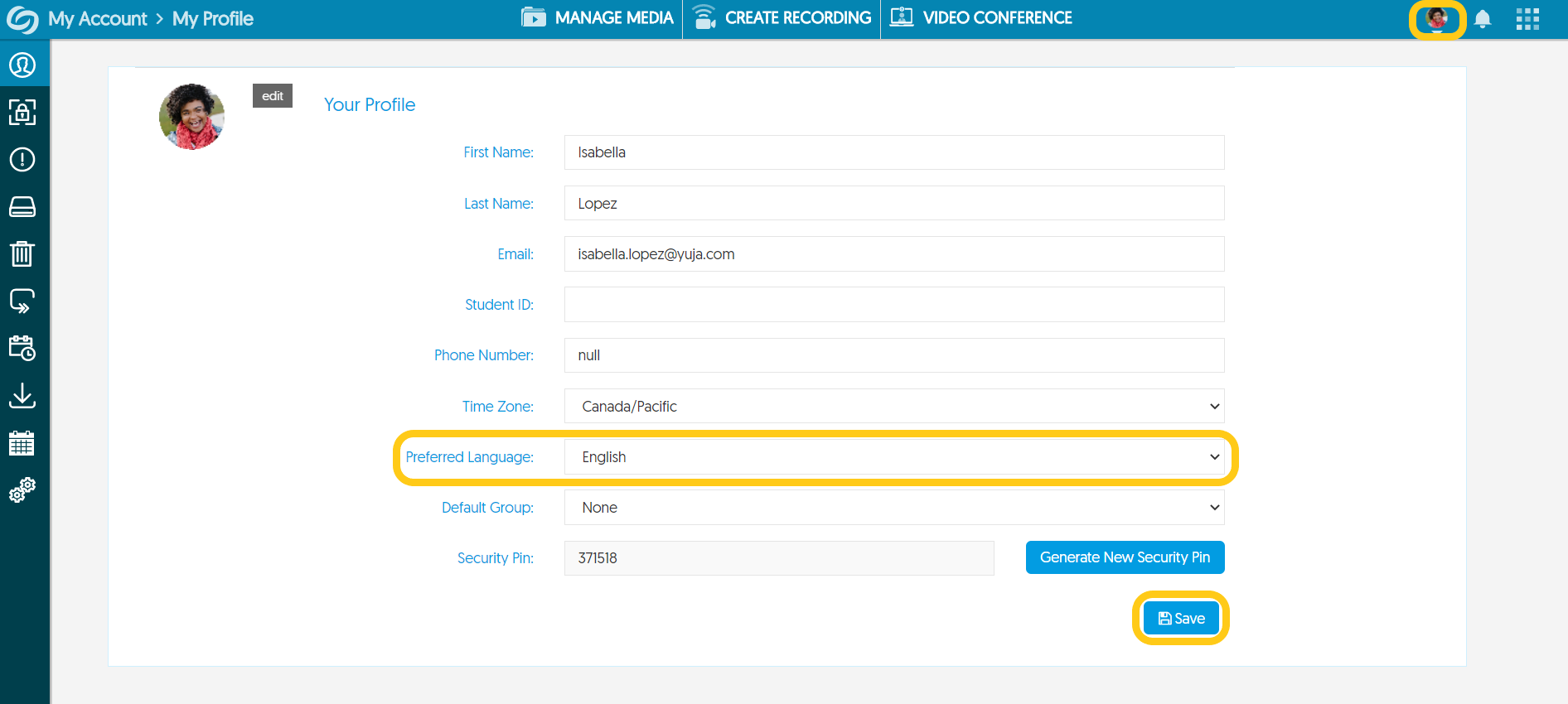 Navigate to My Account by clicking the Profile image thumbnail in the upper right corner. Choose My Account from the dropdown menu.
Select My Profile from the left side menu.
Click on Preferred Language. Choose the desired language.
Select Save.
Log out of the Video Platform and log back in to view the Video Platform in your Preferred Language.
At this time, the Video Platform only supports English and French, however, we're continuing to add new languages based on customer requests.