Video Security can be set for individual videos or for folders containing multiple videos. Options include IP/Geo Restriction and Password Restrictions. In addition, public access to the video can be disabled to increase privacy.
Accessing Security Settings
All Video Security settings are accessed from a single interface for each video or folder.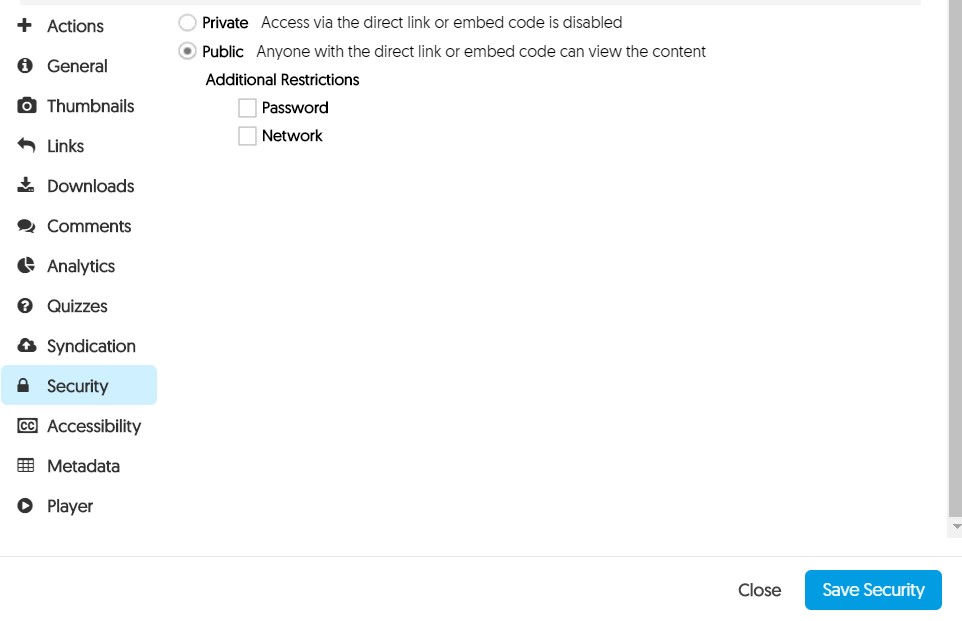 Navigate to the desired video or folder in Manage Media.
Mouse over the thumbnail. Choose More... from the menu in the upper right corner.
Click on Security in the Media Details pane.
Choose Private to prevent users from viewing the video without logging into the Video Platform, even if they have a Direct Link or Embed Code.
Select Public to allow users to access video content with a Direct Link or Embed Code.
Click Save.
Using Network Restriction
Network Restrictions enable you to limit the access of video content to users with a set IP address, or set geographical area.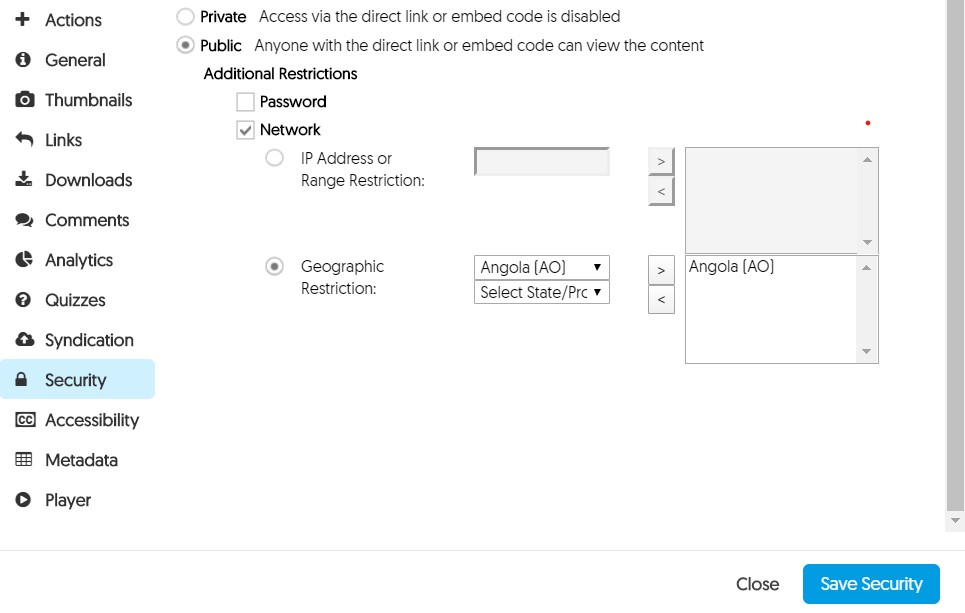 Check the Network box.
Click the circle next to IP Address or Range Restriction.
Enter individual IP addresses into the box. To enter a range of IP addresses, simply enter the beginning and end of the range, connected by a hyphen, like 10.0.0.0-10.255.255.255. This allows all IP addresses within the range to access the content.
Click the Right Arrow to permit an IP address. Use the Left Arrow to remove permission from an IP address.
Click the circle next to Geographic Restriction.
Choose the Country from the dropdown box. Select the State or Province from the second dropdown box.
Click Save.
Selecting Password Settings
Password Restrictions allow you to set a password for video access or require an additional portal login. Additional restrictions are not available or needed for video content set to Private.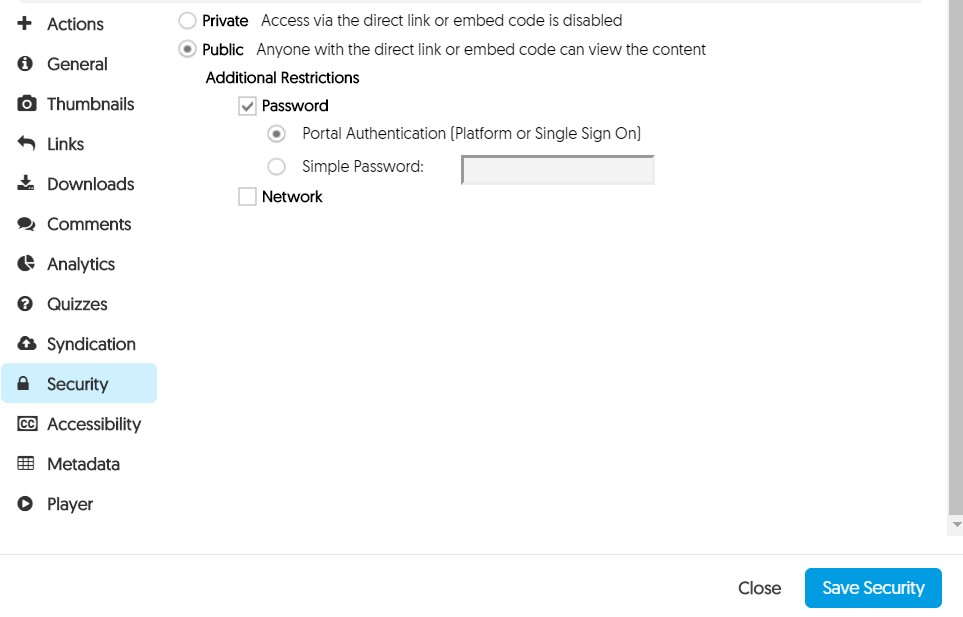 Choose Single Password or Portal Authentication.
Enter a Password for Single Password.