Telestrations allow you to draw directly on your media; this is helpful to accent key information.
Adding Telestrations
Content Creators can select the color of Telestrations to make them easier to view on the media.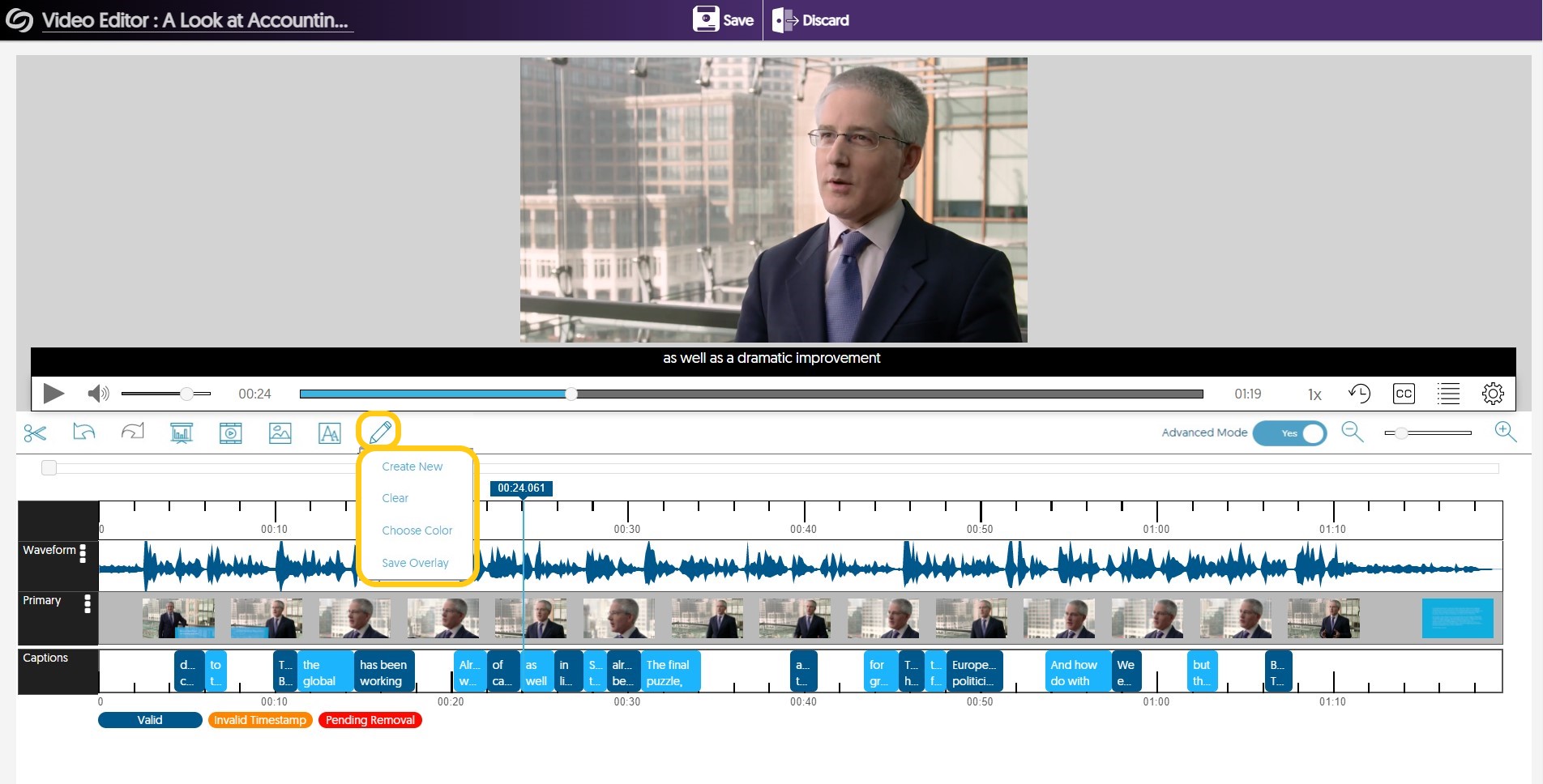 Choose Manage Media at the top of the screen. Navigate to the desired media and choose Edit.
Set the Advanced Mode button to Yes.
Use the slider bar to choose the desired point in the media. Click the Telestration icon shaped like a pencil.
Select Create New. Use Choose Color to pick a color for your Telestration.
Draw directly on the media using your mouse.
Click Save Overlay to save the Telestration.
Please note that the Add Telestration feature is currently only available for single-stream recordings.