The Admin Panel's Overview tab can be searched and filtered by username or name.
Filtering the Overview Audit Log
Filtering the Overview Audit Log enables you to quickly view a user's activities.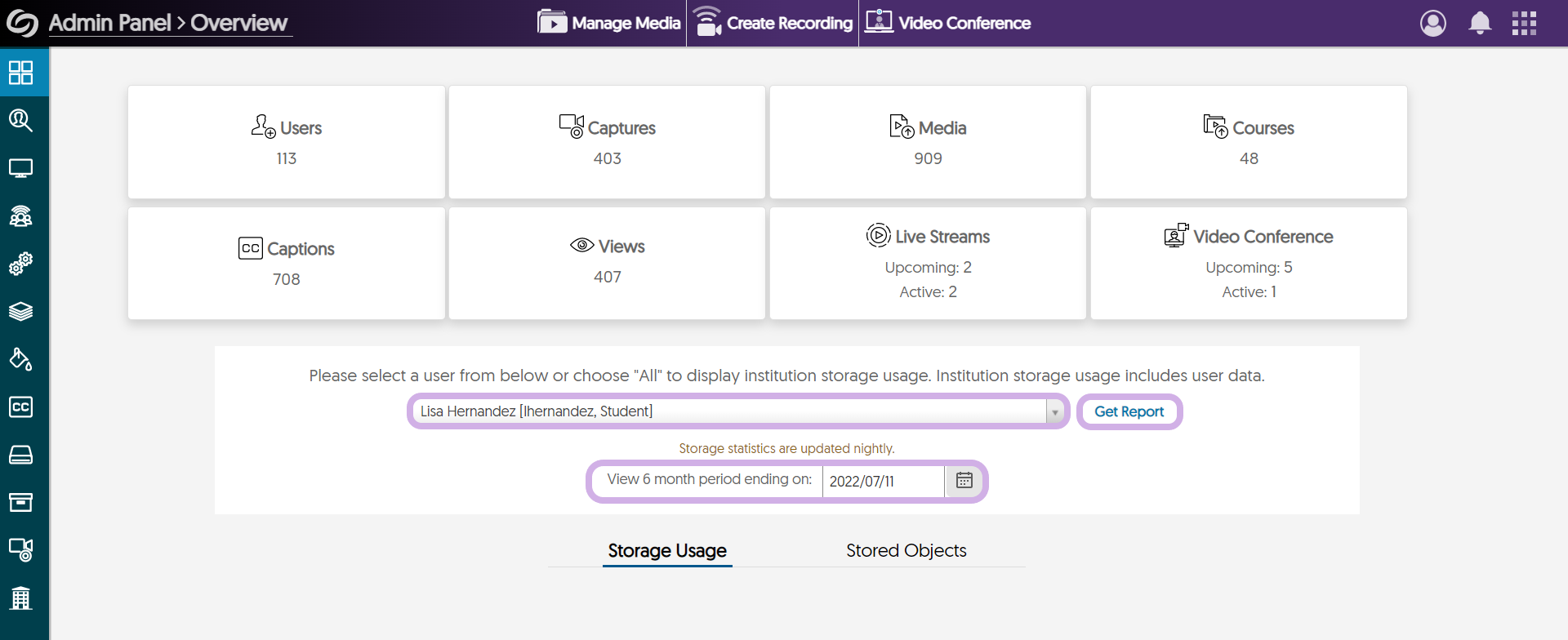 Navigate to the Admin Panel. The Overview tab will open automatically.
Click on the Filtered by box. Enter the first letters of the desired username or name.
Select the name from the dropdown box.
Select the six month period you would like to view user's data for.
Click Filter to review information specific to the selected user.