User Analytics provide a class-by-class or group-by-group breakdown of user participation, including Views and Total Play Length.
Reviewing User Analytics
User Analytics provide some important information about how users are engaging with the Video Platform in an individual class or group.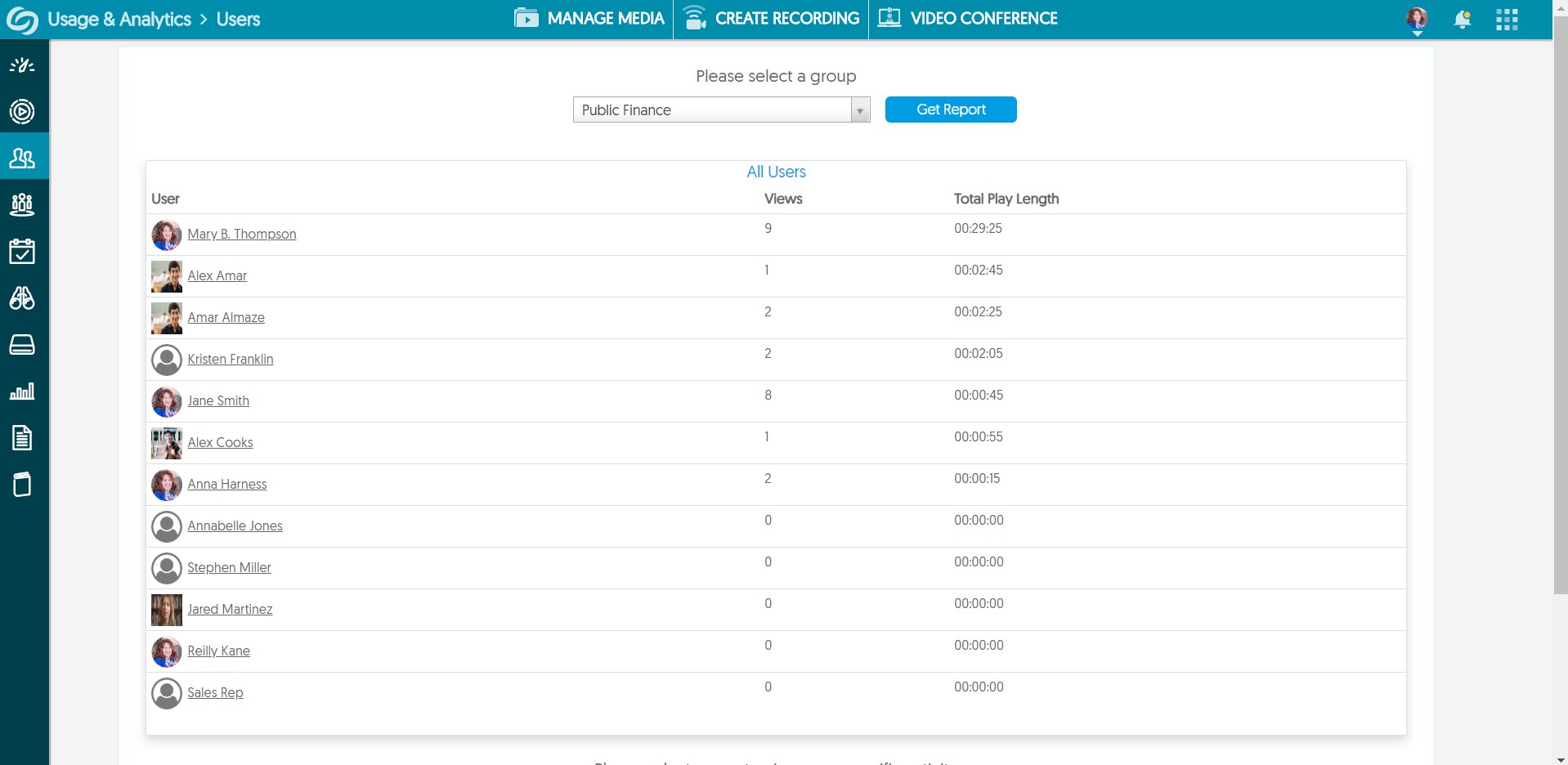 Go to Usage & Analytics from the Main Menu. Select Users.
Choose the desired group or sub-group from the drop down box at the top of the page and click Get Report. You will see both Views and Total Play Length for each user.
Accessing Individual User Analytics
Individual User Analytics provide specific information about a single user's Video Platform usage and are accessible from within an individual Course or Group Users tab.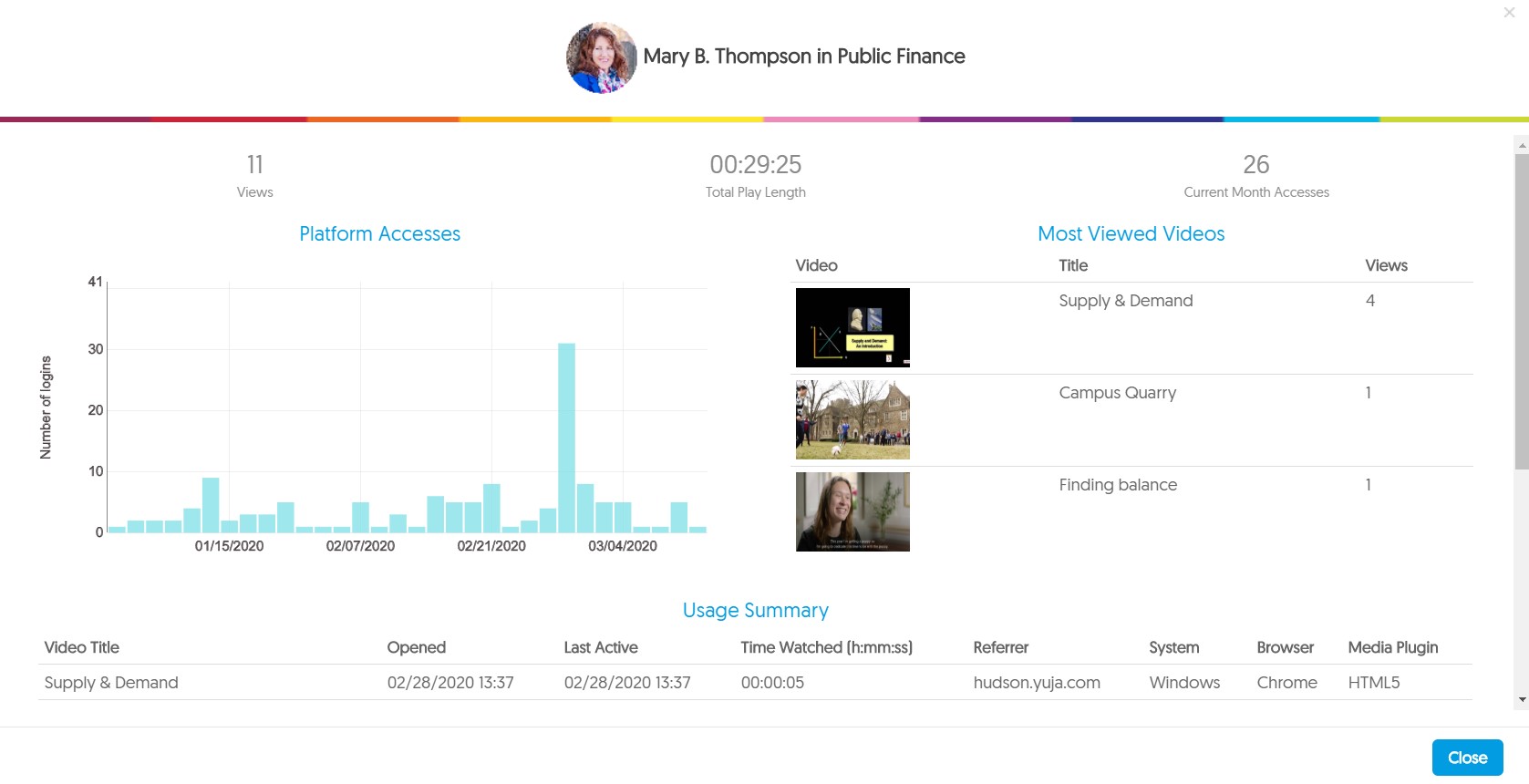 Choose the individual username from the dropdown menu at the bottom of the screen.
Click Get User Activity.
Scroll to the bottom of the User Activity window and click Download Summary to download a .csv file summary.
Choose Close to return to the Users tab.