After you have installed the Video Platform's Media Chooser within D2L, students can submit their recorded content within a D2L Assignment.
Creating the D2L Assignment
For students to submit recorded media, the Content Creator must create an Assignment within D2L.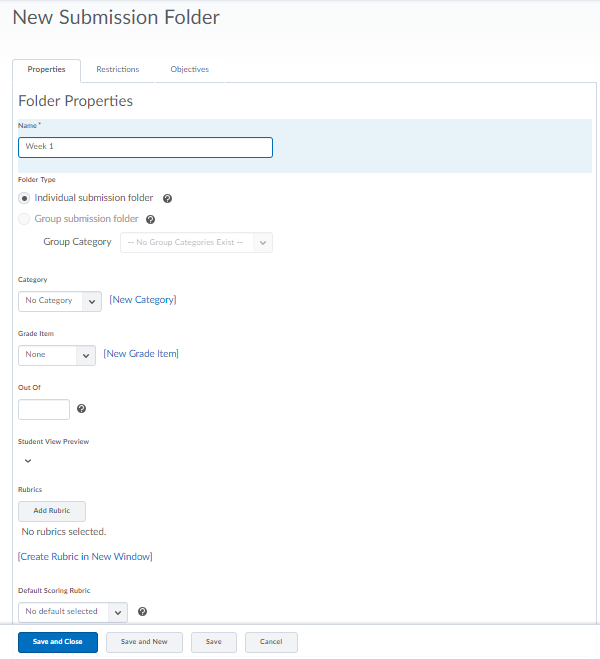 Within the D2L course, click on the Assignments tool within the course Navbar. On the next page, click on New Submission Folder.
Input the new assignment Name under Folder Properties.
Finish the creation of the assignment by adding the applicable Category, Grade Item, Rubrics, Restrictions, and Objectives. Under Submission Type, select Text Submission.
Click on Save and Close to confirm the new Assignment.
On the next page, check the box to the left of the newly created Assignment.
Click on the button labeled More Actions, select the option that says Make Visible to Users.
Submitting the D2L Assignment
Users may submit their recorded media in response to the Assignment.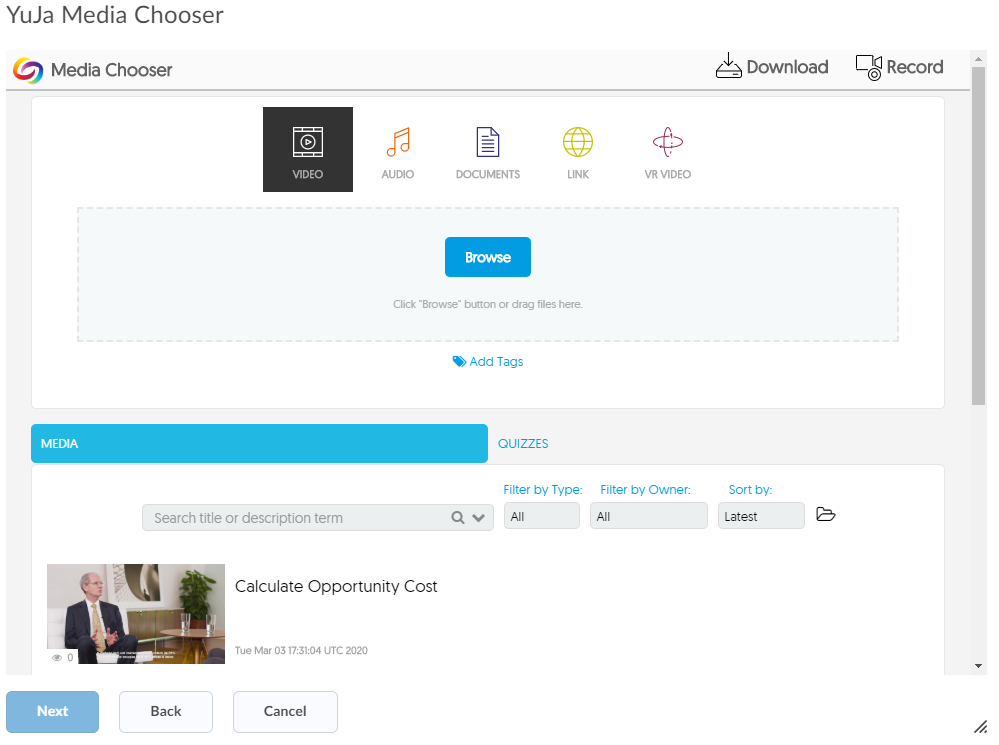 Once logged in as a student, click on the Assignments tool from the course Navbar.
Under Assignment Submission Folders, click on the Assignment posted by the Content Creator.
Click on the Insert Stuff tool within the comment editor.
From the list of tools, click on the Media Chooser.
Single click on the video to embed in the assignment, so it displays in the assignments comment editor. After embedding the media, click on Add a File to attach the supporting assignment file. Once the supporting file is added, and the content embedded, click Submit.