Saved Video Quizzes are accessible to Content Creators. They can be edited or posted once saved, or shared through Direct or Embed Links.
Posting Saved Quizzes
If you have prepared Video Quizzes in advance, you will need to access them through Video Quizzes in the Media Details pane to edit, post, or delete.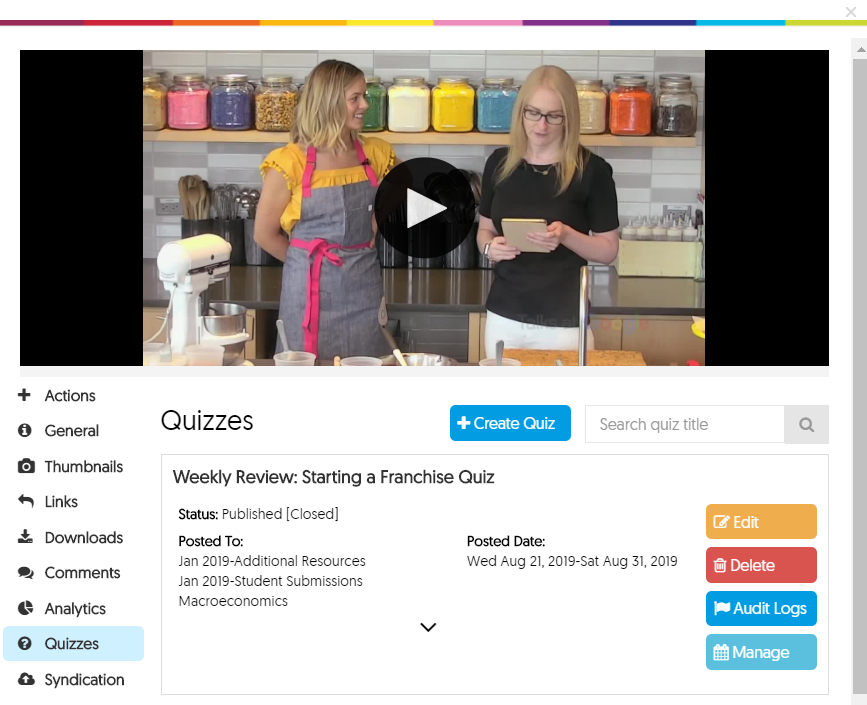 Mouse over the media in Manage Media. Choose More… and select Quizzes.
Choose the desired Video Quiz. Use the Search interface to find the desired Video Quiz if needed.
Click Edit. Editing Video Quizzes can work in two different ways. Unposted Video Quizzes simply open for editing or posting. Published Video Quizzes are copied to a new draft for editing, and can then be re-posted.
Click Publish to publish a Video Quiz or to change publication dates.
Select Delete to delete a Video Quiz.
Using Direct and Embed Links
Direct and Embed Links allow you to send a link to the Video Quiz outside of the Video Platform. Do note that the results will not be added to the Gradebook when Video Quizzes are accessed in this way, as access is anonymous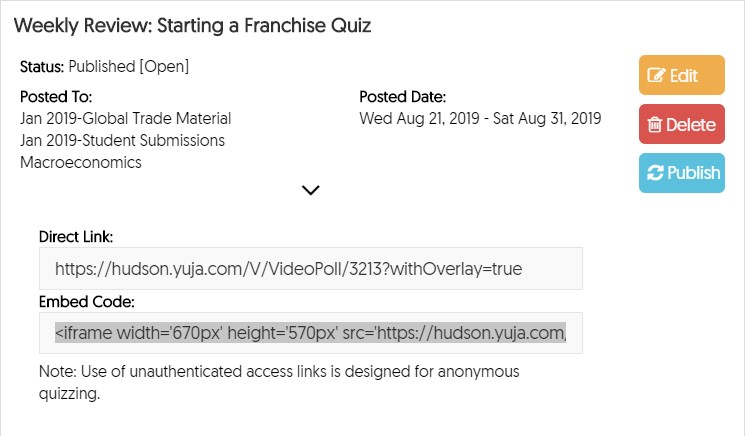 Select the arrow located below the desired Video Quiz. This expands the options available, and brings up the Direct and Embed Links.
Copy and paste the desired link to enable access outside of the Video Platform.