The Platform offers a number of options to customize daily emails and other notifications. These enable individual users to get the information they need on the schedule they prefer. Notifications are available through email, IM, or desktop notifications.
Selecting Notification Frequency
You can choose the frequency of email, IM and desktop notifications from My Account.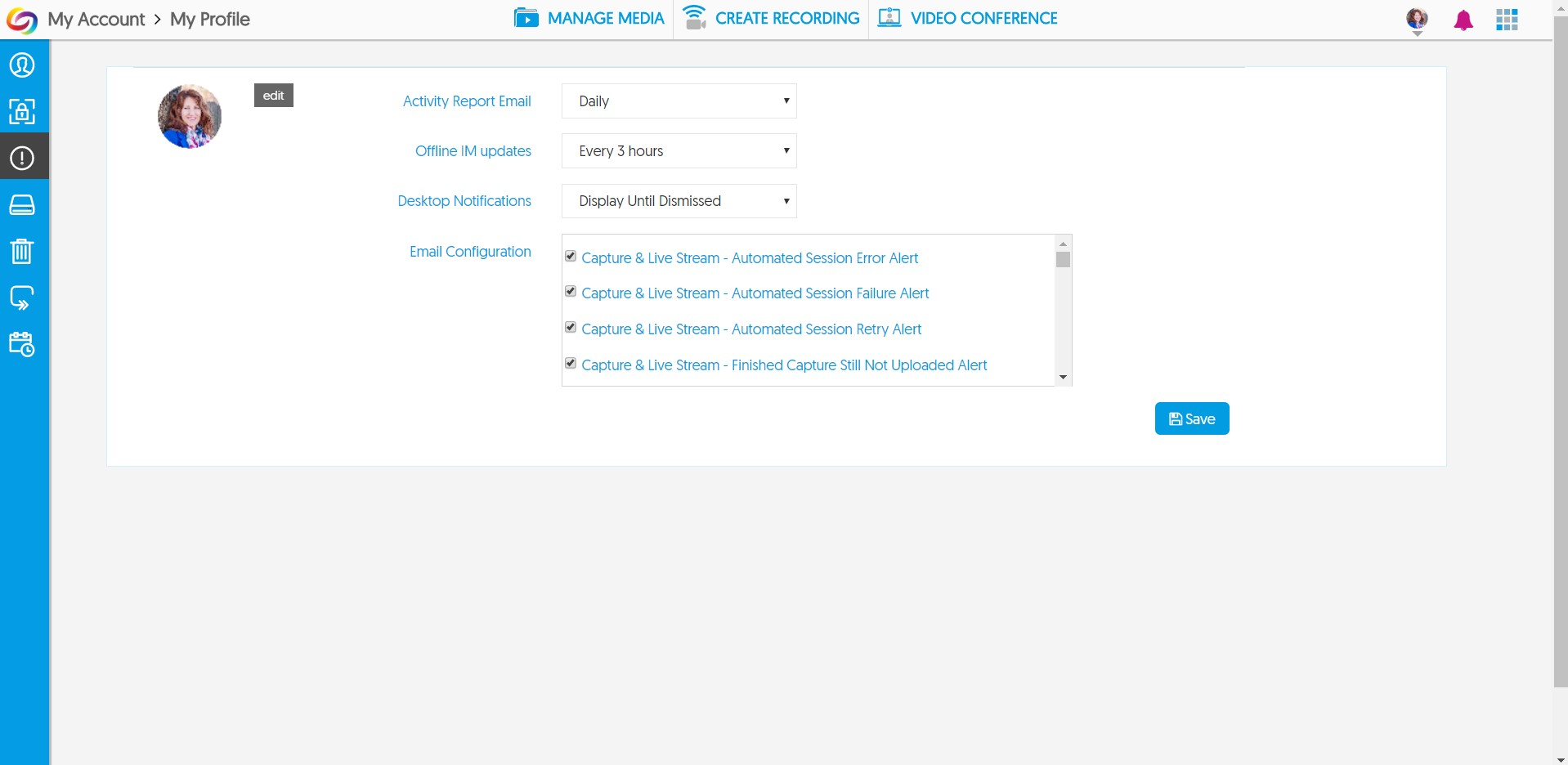 Click on the arrow below your avatar at the upper right. Select My Account.
Choose Notifications from the left-side menu.
Select how often you would like to receive Activity Report Emails. You can choose daily, every three hours, every hour or never.
Choose the desired frequency of Offline IM Updates. These can also be set to daily, hourly, every three hours or never.
Manage Desktop Notifications by choosing whether they display until dismissed, are hidden after a period of time, or are disabled altogether.
Configuring the Activity Report Email
Email Configuration allows you to select the information included in your daily, hourly, or every-three-hour email.

Check the desired checkboxes for the information desired in the Activity Report Email.
Click Save to save and implement all changes.