Administrators can designate a custom Start Page for Sub-Admins. The Start Page is simply the Video Platform page seen upon login and several different options are available for different Roles in the Video Platform.
Setting a Custom Start Page
The Custom Start Page settings are accessible through the Admin Panel's Video Platform tab.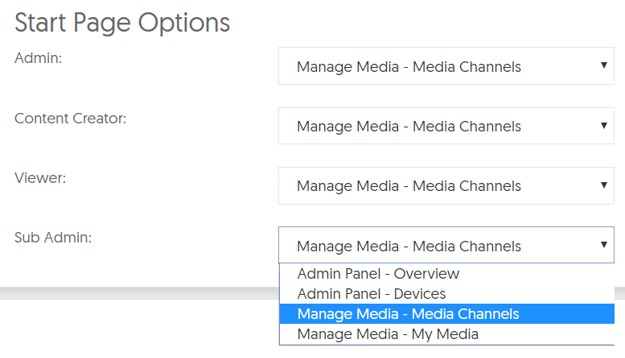 Navigate to the Admin Panel from the Main Menu. Choose the Video Platform tab from the left-side menu.
Go to Start Page Options. Choose the desired Start Page for each Role, including Sub-Admins from the individual dropdown menus.
Scroll to the bottom of the Video Platform page and choose Save.