Source folder permissions may be needed to use Watch Point to upload content when administrative rights are limited on the PC, as they may be on a podium computer.
Adding Source Folder Permissions
In order for Content Creators to add content to a designated Source folder, the Watch Point Administrator needs to setup Full Control permission to the Source folder for Everyone who has access to the PC.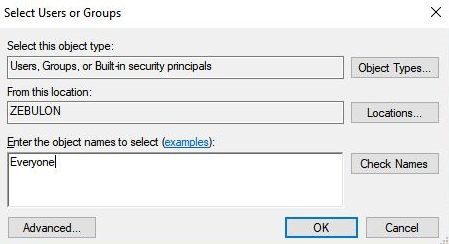 Right-click on the desktop and choose New Folder.
Right-click on the newly created folder and select Properties.
From the Properties menu, select the Security menu.
In the Security menu, select Edit under the list of permitted members.
In the popup window, click Add.
Under Enter the object names to select, type in: Everyone.
Once Everyone is added, check the Full Control box under Permissions for Everyone.
Click Apply.