Overview Analytics provides an at-a-glance review of different types of information throughout the YuJa Enterprise Video Platform.
Reviewing Overview Analytics
A number of different options are available through the Overview Analytics page.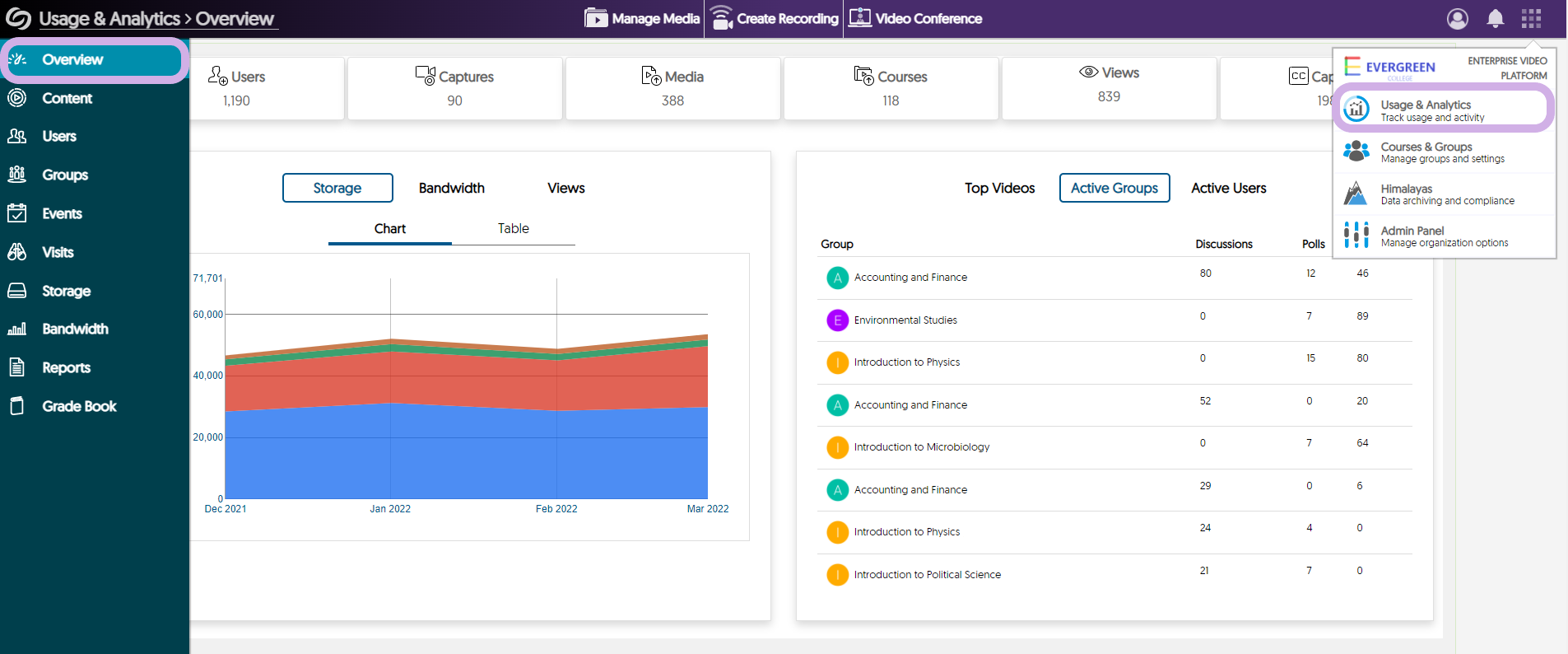 Review Users, Captures, Media, Courses, Views, and Captions in the Summary Cards presented at the top of the screen.
Use the right side of the screen to assess Storage, Bandwidth, and Visits. Click on the tabs above the graph to navigate each of these.
Track Top Videos, Active Groups, and Active Users on the left side of the screen. The tabs at the top of the panel provide access to each of these.