Users can upload files by using Manage Media. Uploaded files may be auto-captioned and accessed in the same way as a file created using the Software Capture application or the Hardware Hub.
Uploading Media Files Using Drag-and-Drop
One-click drag-and-drop uploads enable quick access and uploading of a variety of types of media.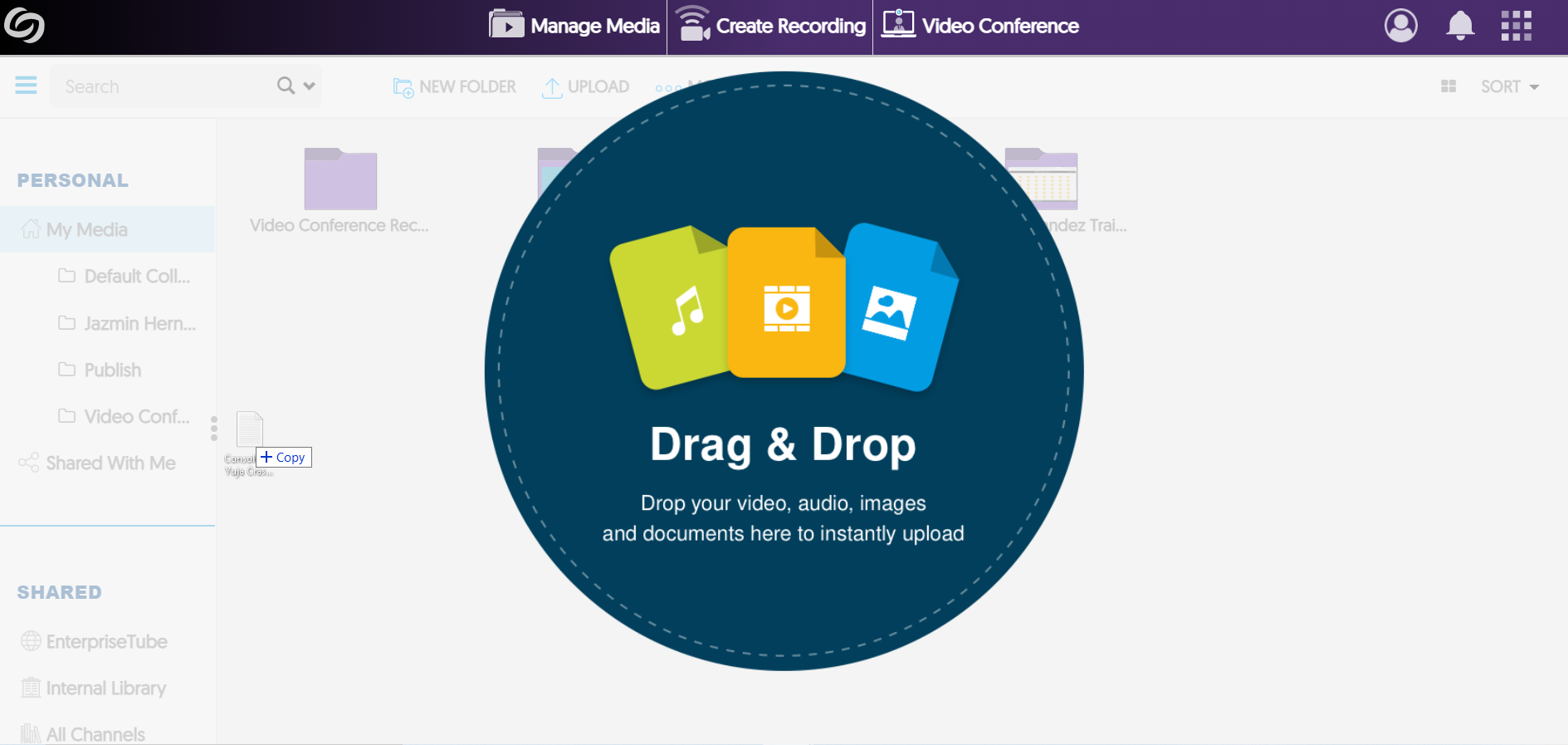 Choose Manage Media at the top of the screen.
Drag-and-drop files into the Platform from your Desktop or file browser. The upload will begin automatically.
Uploading through the Add Media Dialog
The Upload interface provides a simple way to upload one or more media files, customizing captioning, and publication options in one step.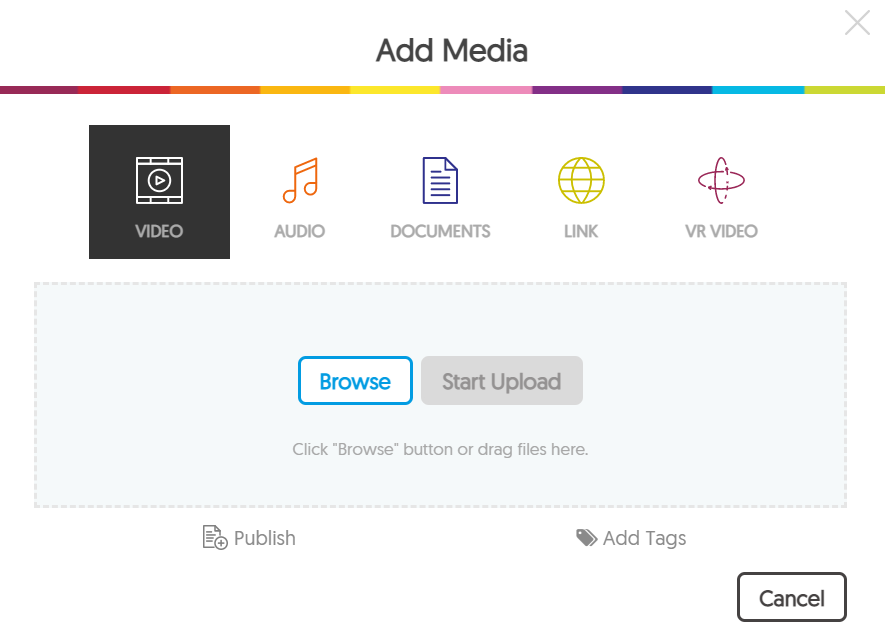 Click on Upload.
Select the desired file type.
Browse to choose one or more files as desired.
Click Start Upload. You will see a docked Uploading interface appear in the lower right of your screen.
Make selections about Publishing, Managing Captions, and Tags directly from the Add Media interface.
Monitoring Uploads
The Uploading user interface offers the ability to monitor uploads while navigating between different Platform pages. The media will auto-queue for multiple uploads.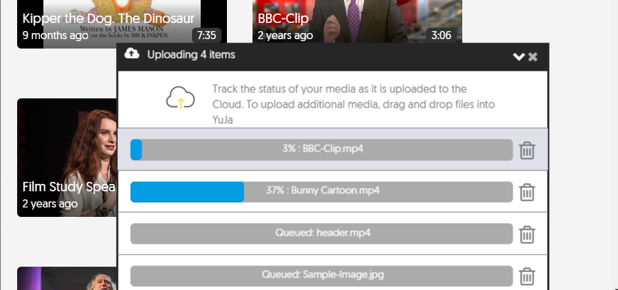 Drag-and-drop files to upload additional media.
Click the Cancel icon, represented by a trash can, to stop an individual media file upload.
Select the arrow in the upper-right to minimize the window and dock it on the corner of your screen.
Formats Supported Include: wmv, .asf, .wma, .flv, .f4v, .f4a, .avi, .mp3, .mpg, .mpeg, .mps, .ps, .mp2, .m2v, .m2a,.ts, .tsv, .tsa, .mts, .m2ts, .tod, .mp4, .m4a, .m4v, .3gp, .mov, .mts (AVCHD), Flash video, .webm, .mxf, .dv., .docx, .pdf., .srt, .vtt, .txt, .csv, .xlsx, .pptx, .psd.