Instructors can choose to live stream lecture captures in real-time. If you would like to watch your capture as it happens, and the content owner opts to live stream their lectures, it's simple to do so with the YuJa Enterprise Video Platform.
Accessing Live Streams from Notifications
When the content owner begins a recording session, the notification light will flash in the upper right of your screen.
Click on the Live icon in the upper right.
Select the appropriate notification by clicking.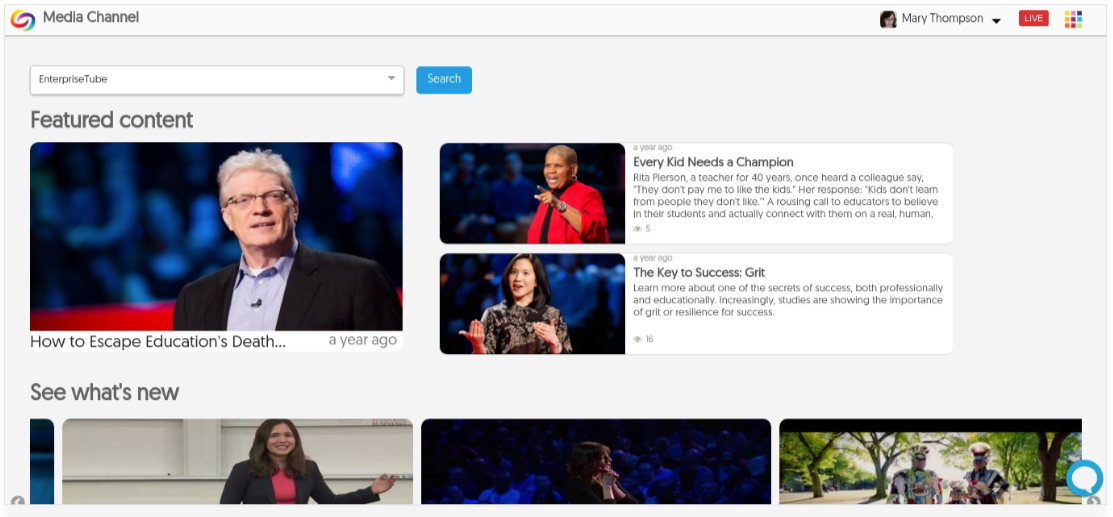 Accessing Live Streams from your Email
The Platform will email you when a live stream begins.
Click on the email entitled "You've been invited to a YuJa Live Stream".
Follow the link in the email or login to YuJa and access the Live Stream from your Notifications, as explained above.