On the left-hand side of the My Account window, you'll see an avatar. You can change your avatar to a picture or another image.
Changing Your Avatar
A personal avatar lets others easily recognize you, whether you opt for a photo or another image.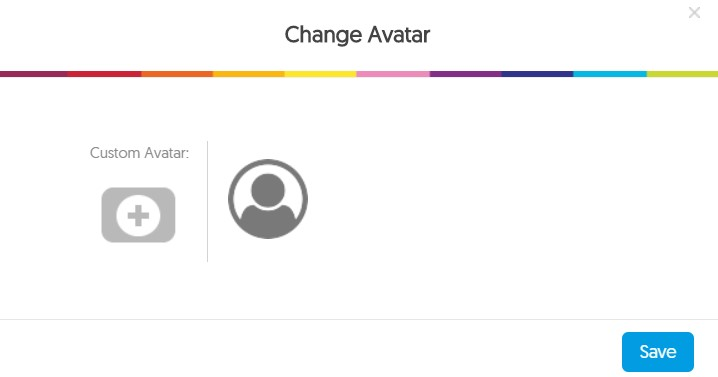 Click the arrow under the avatar at the upper right of the screen.
Select Edit to change your avatar from the My Account page. The Edit button is right next to the avatar image.
Choose the Plus sign to browse and select an image.
Upload your own small photo, just as you would for any other social media network. To upload a photo, simply choose a photo from your hard drive and select upload.