There are several different Admin Panel tabs, providing information and customization options for administrators.
Overview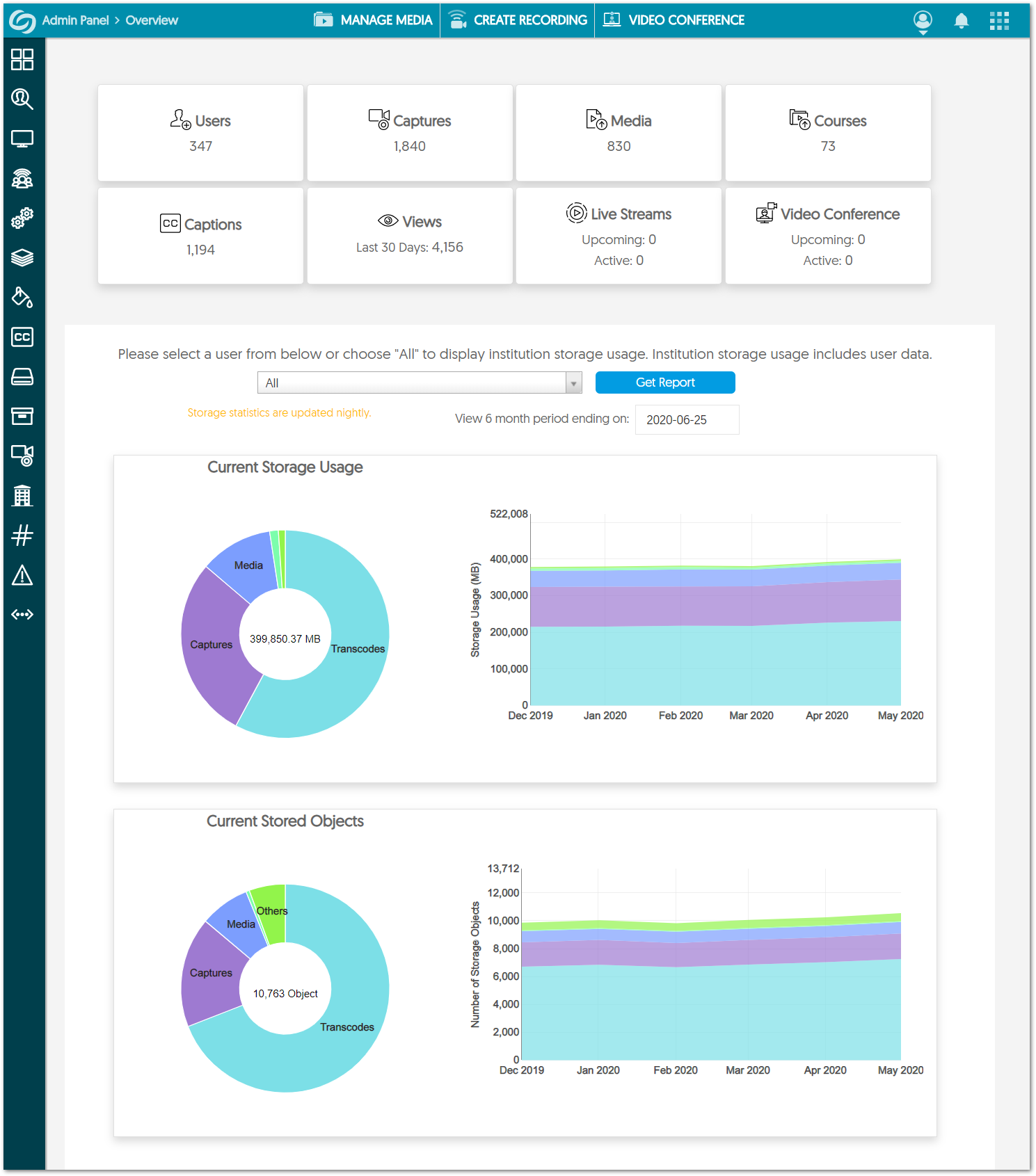 The Overview page first shows a number of Summary Cards, providing an at-a-glance summary of the activity that's been happening within their organization. Below these panels, you can view and run reports on current storage utilization for your entire Zone or for individual accounts.
Notifications
The Notifications page shows you a chronological listing of Events, or normal and abnormal alerts, moving back in time. Use this tool to track and filter through dozens of unique user events to help troubleshoot and investigate end-user reported issues.
Devices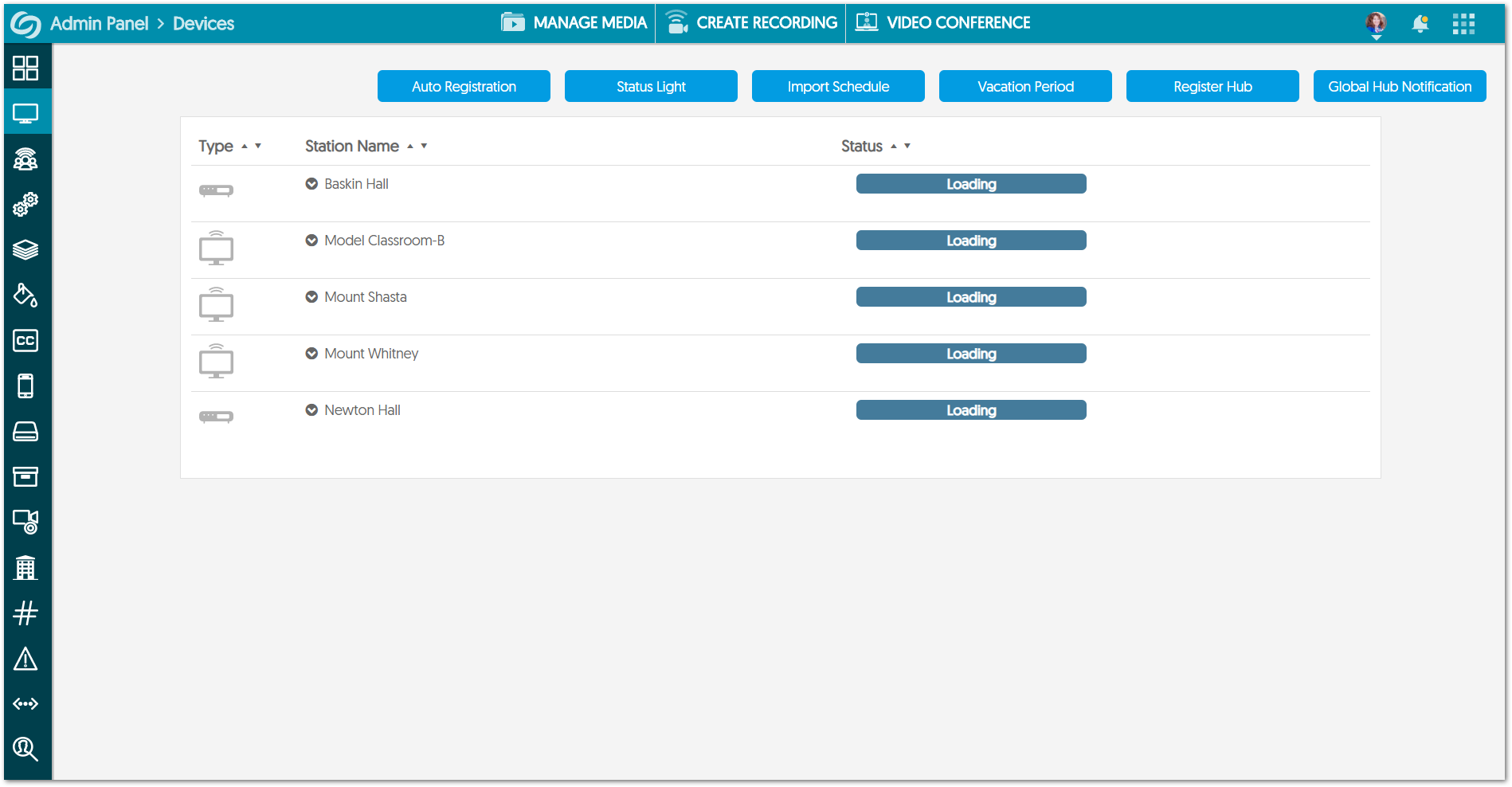 The Devices page shows registered hardware and software devices.
Each device registered to the institution shows key information and allows you to view the calendar, schedule a recording, see the status of the device, review any errors or de-register the device. In addition, you can complete other device-specific tasks through this page.
For more information on the Devices page, click here. Information on Registration can be found here.
Roster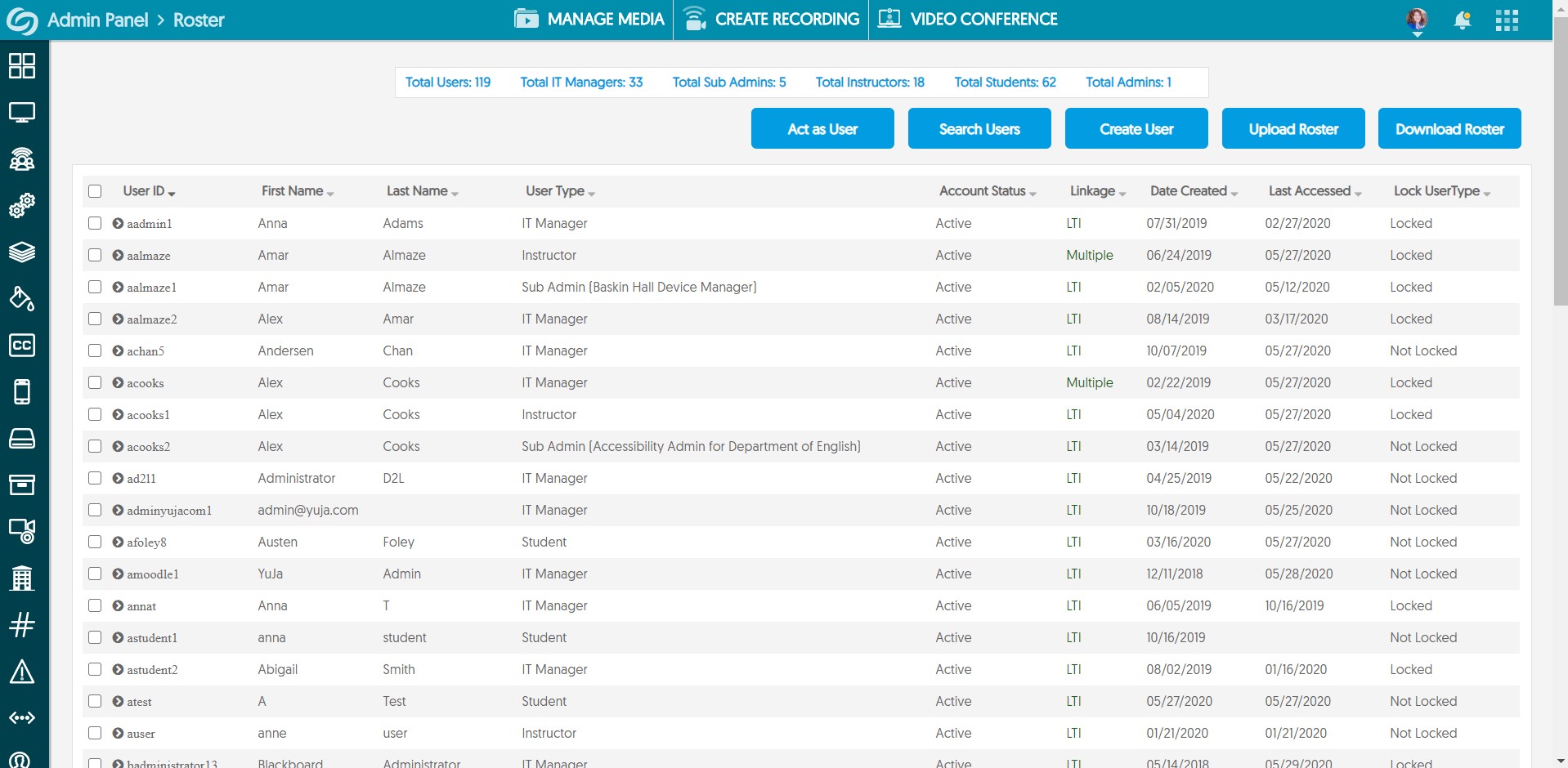 The Roster provides information about all registered users. The Roster allows you to access information about users, content owners, and administrators, including Actions to manage individual accounts.
For more information on the Roster, click here.
Integrations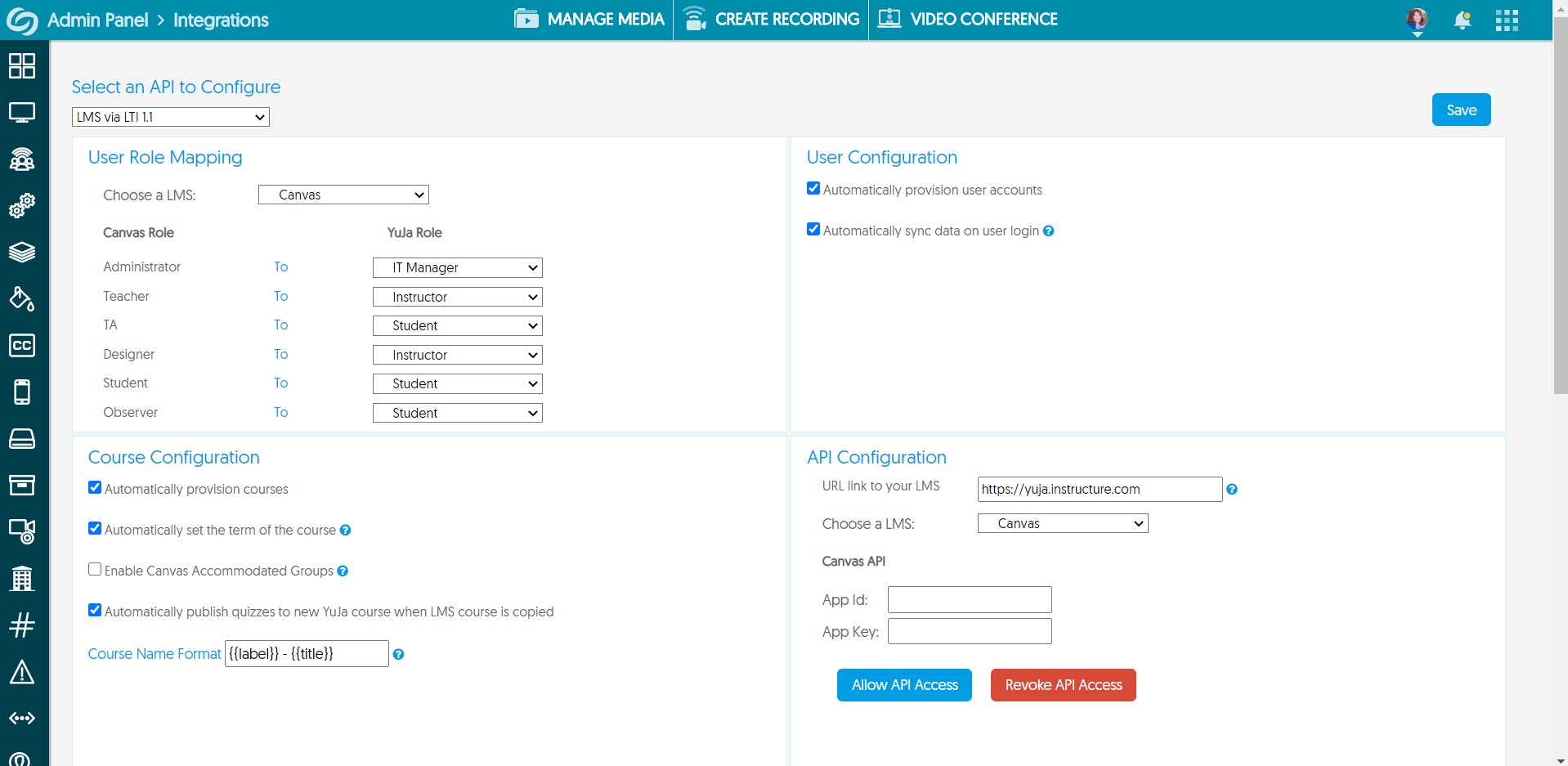 The Integrations screen enables you to control LTI-integration settings, SSO integration, and external captioning services. LTI-integrations settings are shown below.
For more information about Integrations, click here.
Platform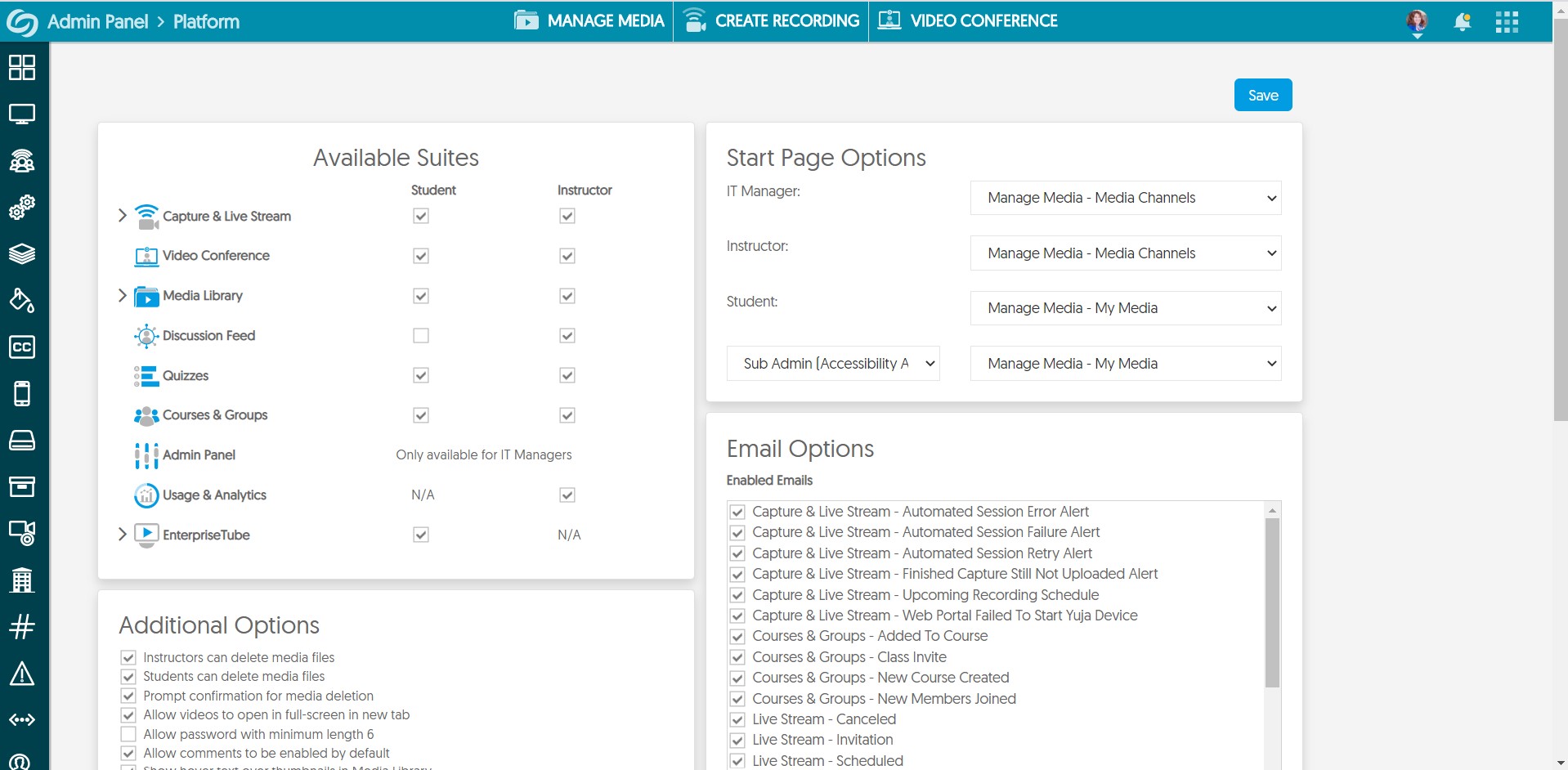 The Platform settings enable administrators to set available tools, permissions and default settings for the organization.
For more information about Platform settings, click here.
Branding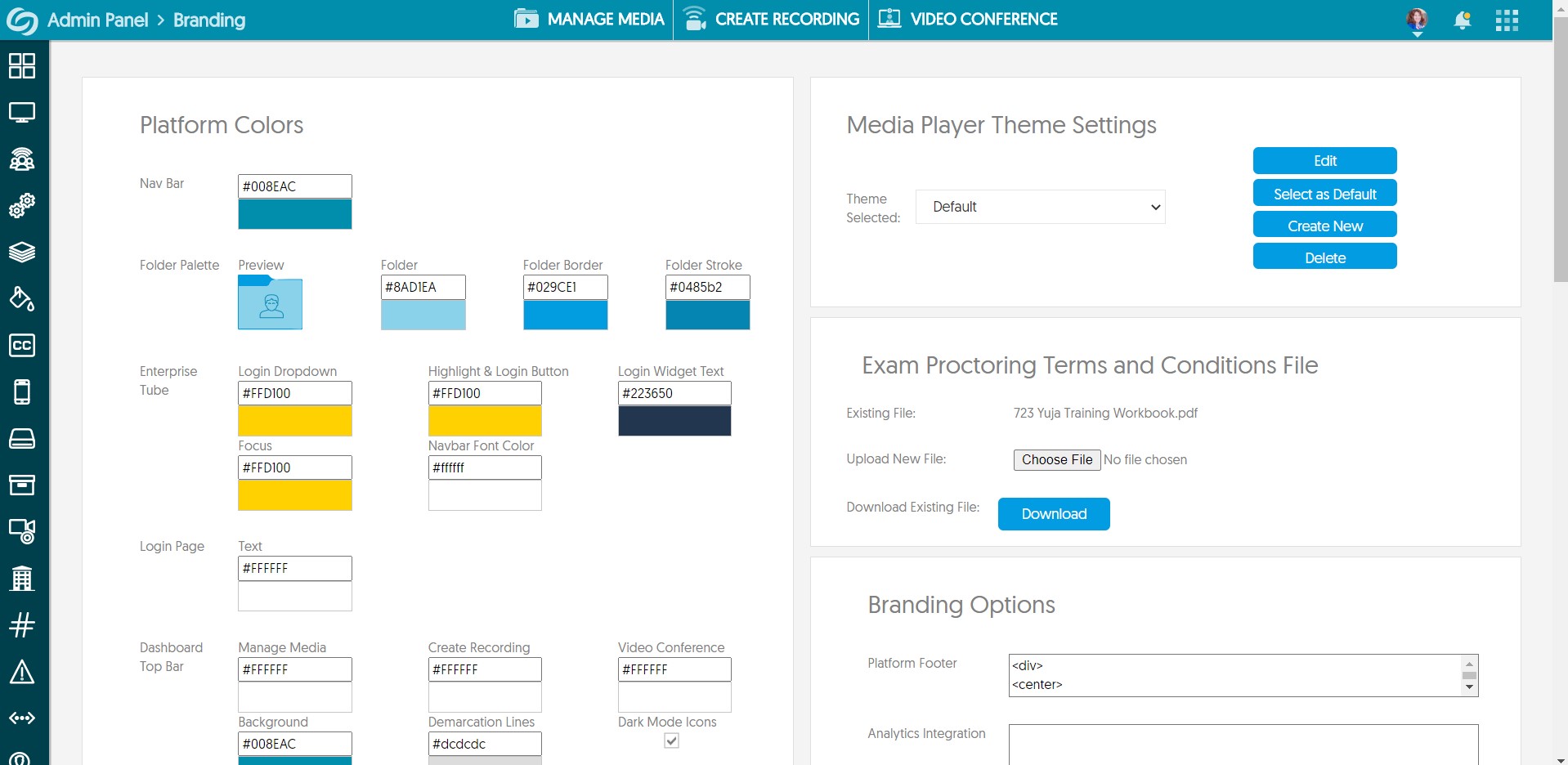 Branding enables the upload of a logo and masthead for your organization, as well as color choices for the YuJa Enterprise Video Platform.
For more information about Branding, click here.
Accessibility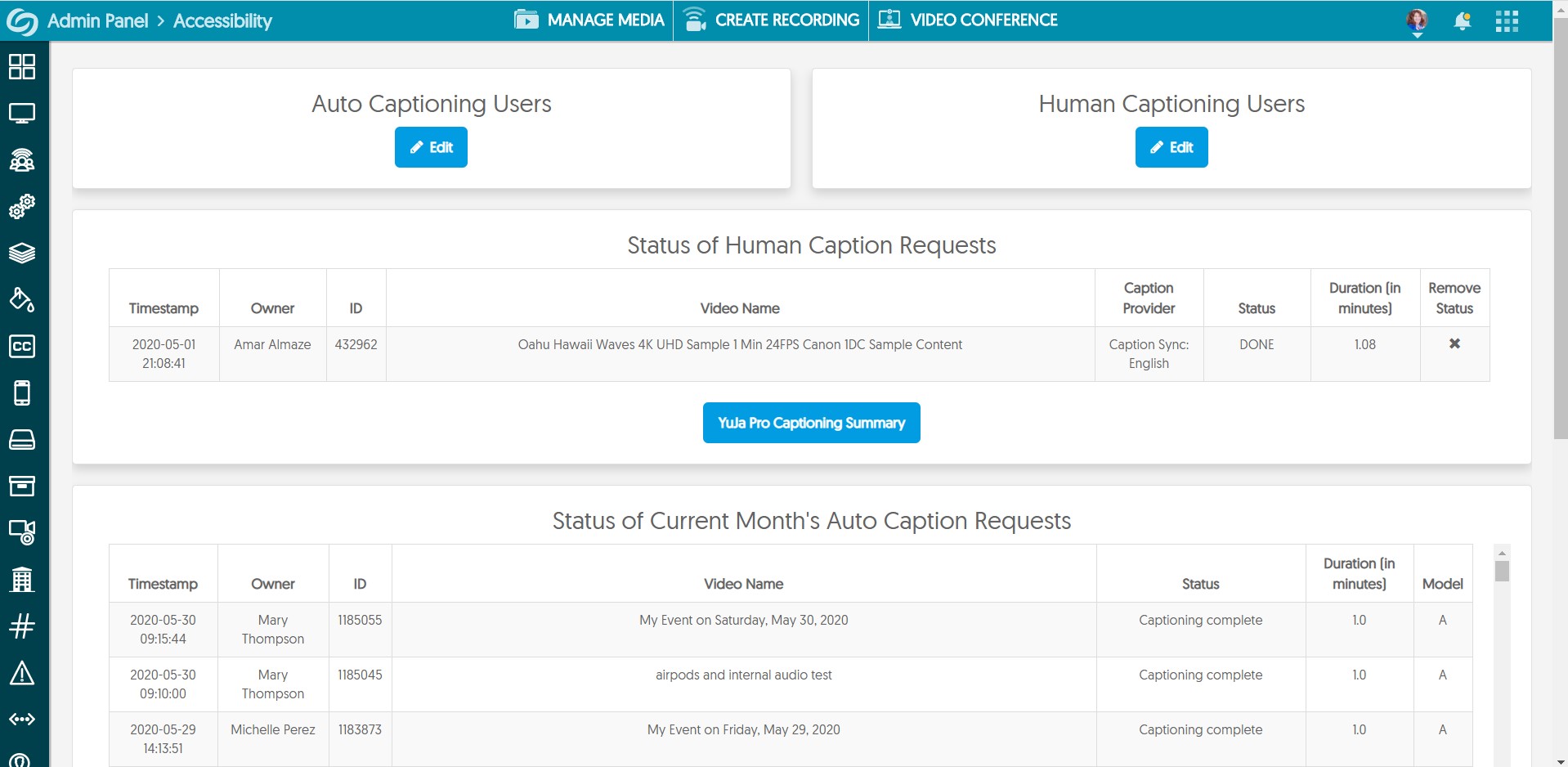 Accessibility provides information on captioning, including both Auto-Captioning and External Captioning.
For more information about Accessibility, click here.
Mobile Devices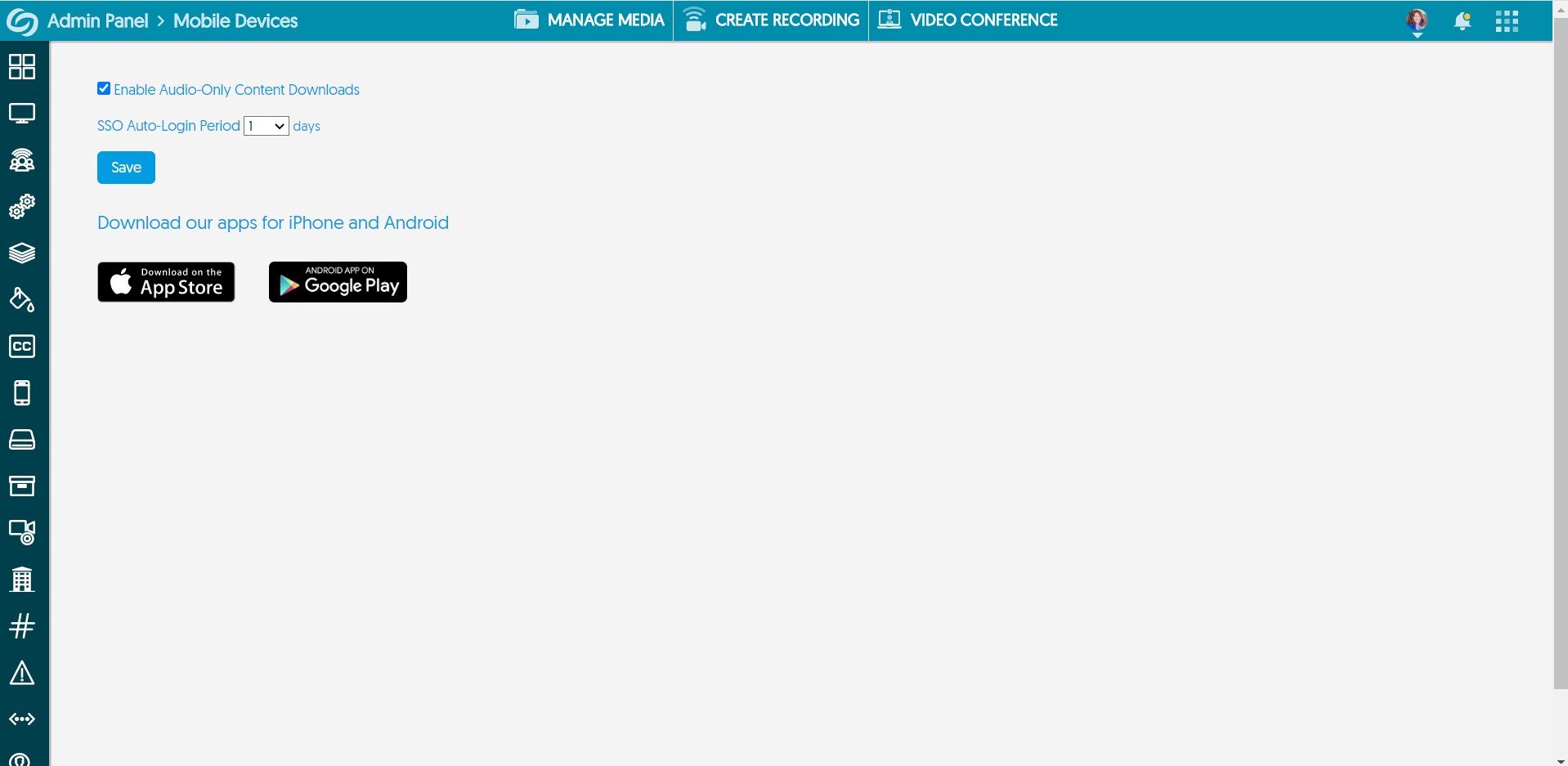 Mobile Devices sets an auto-login period for mobile device software and offers access to the apps for iPhone and Android. You can also choose to allow Audio Podcast Download.
For more information about the Mobile App, click here.
Storage Quotas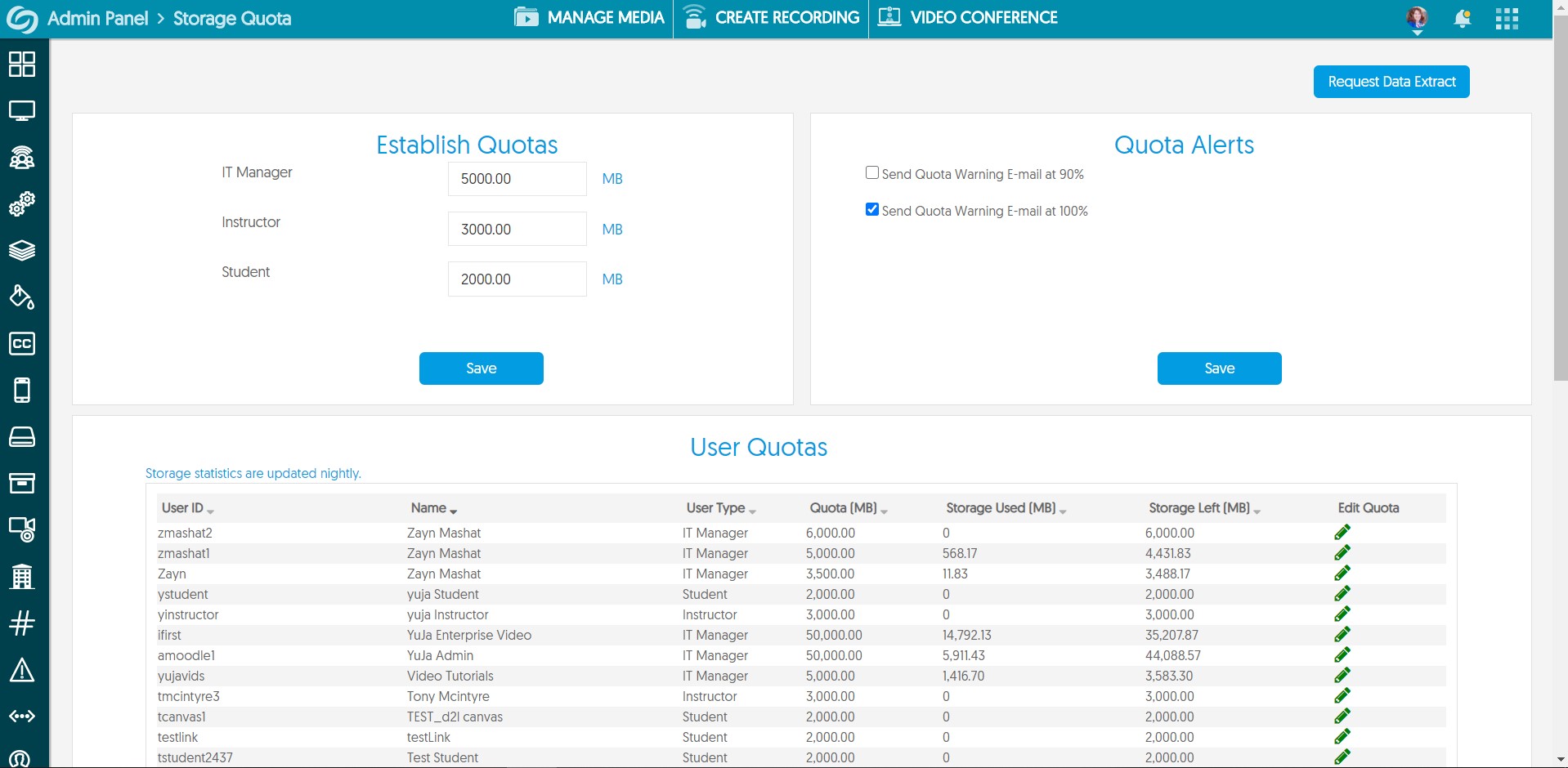 Storage Quotas allow Administrators to set storage amounts by Role or individual users.
Data Management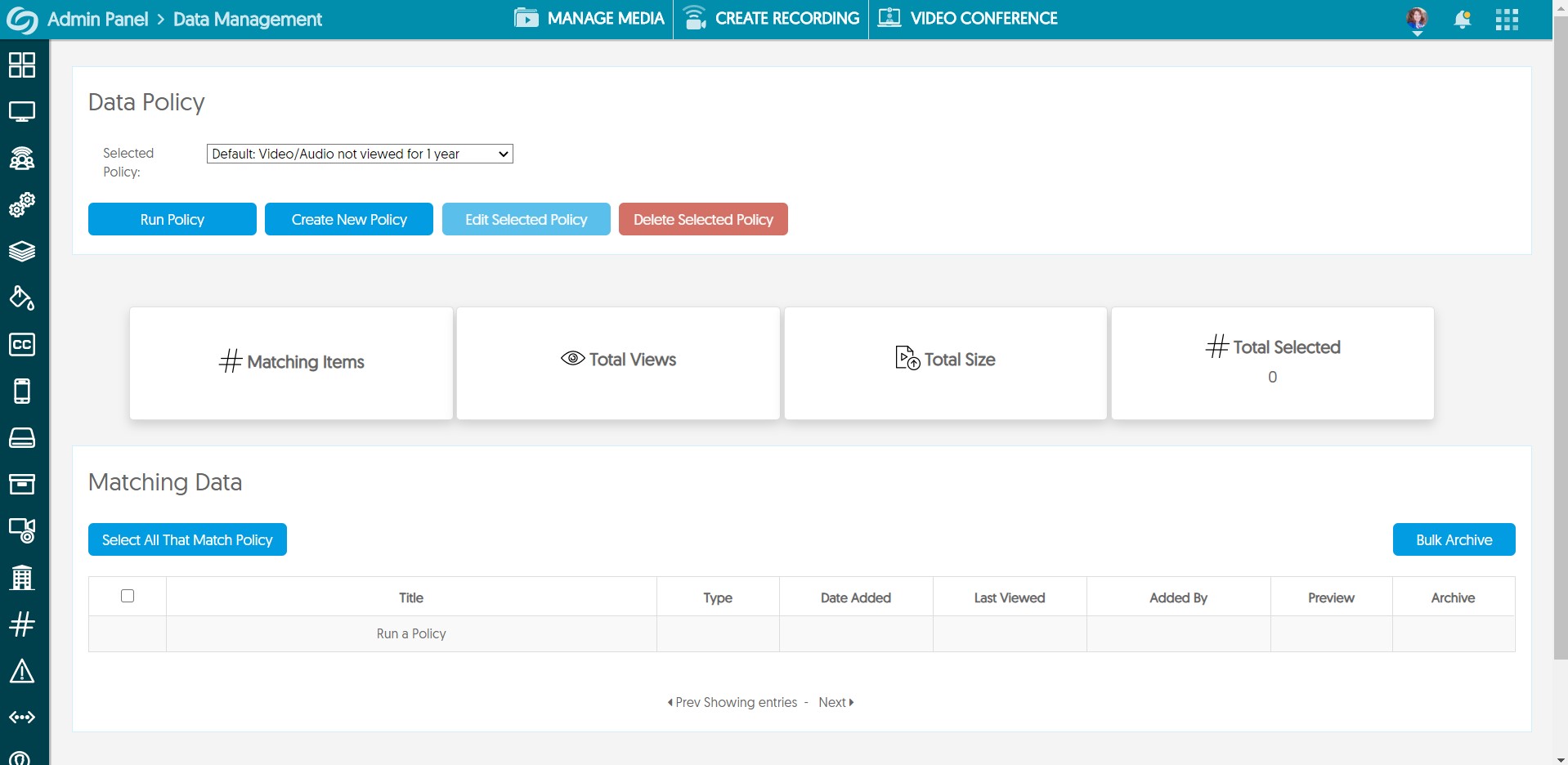 Data Management enables Administrators to create Data Retention Policies for their organization.
For more information on Data Management, click here.
RTMP Stream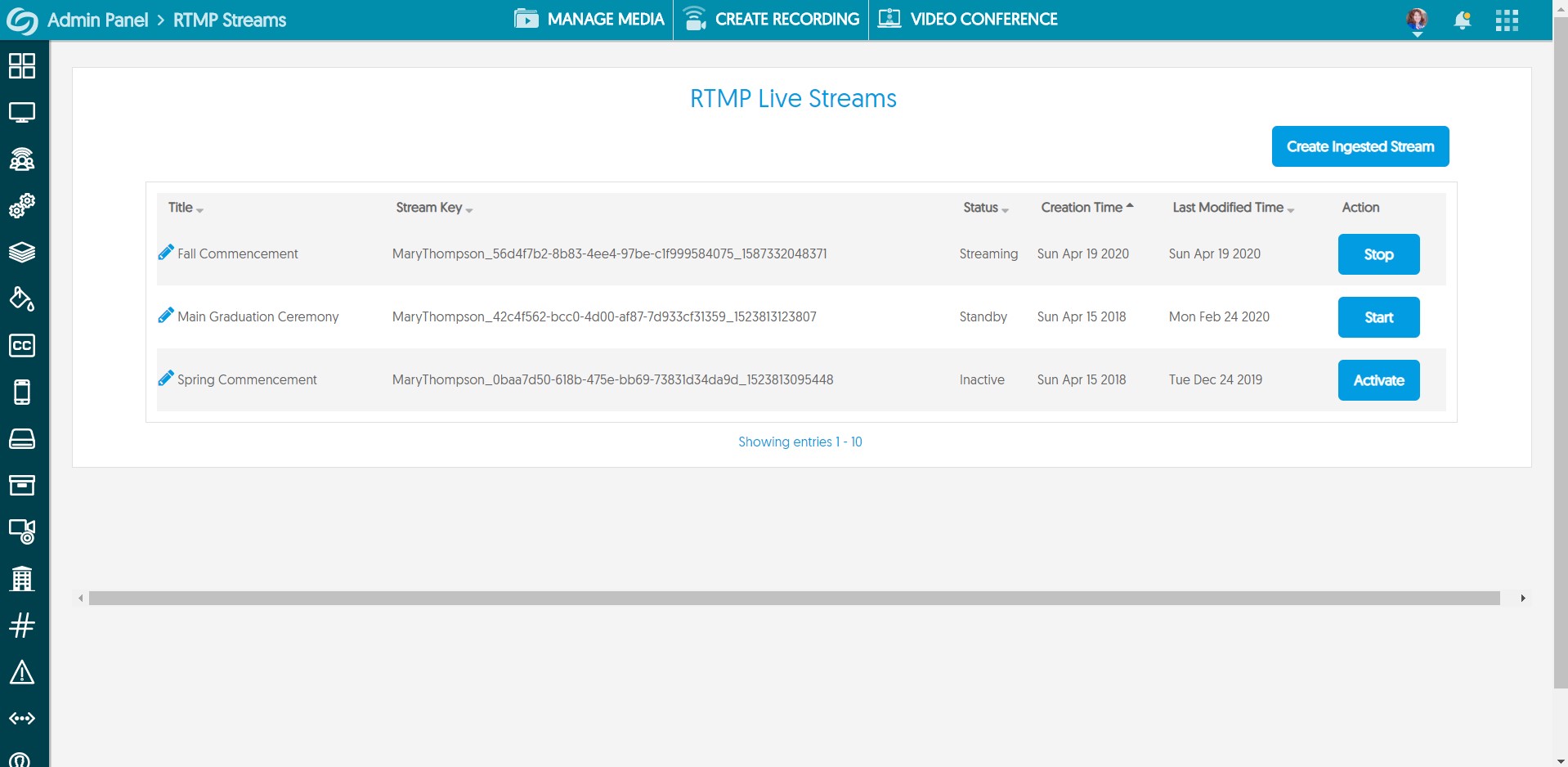 RTMP Streams are a stable live stream option available to Administrators.
For more information on RTMP Streams, click here.
Metadata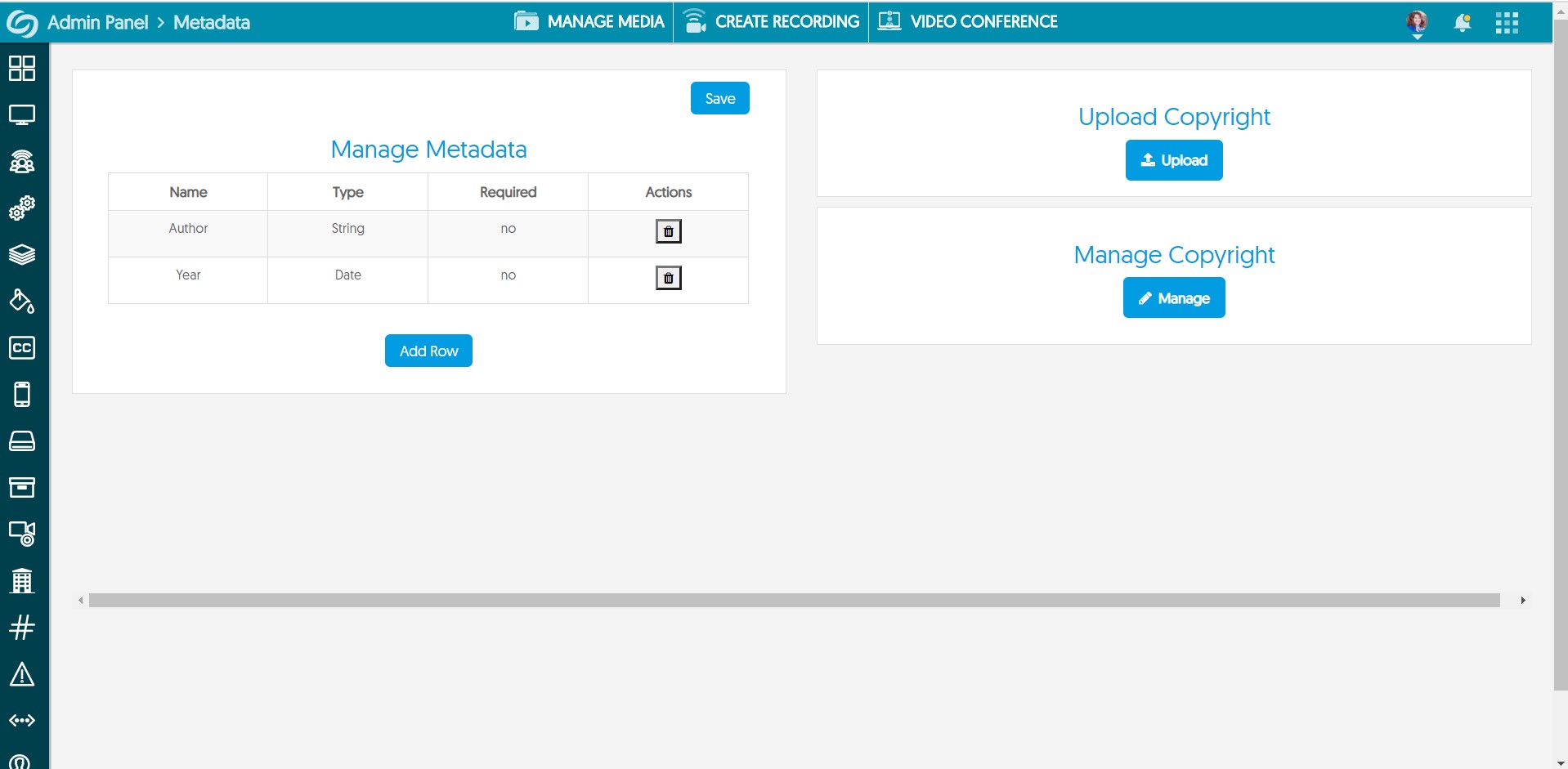 Metadata allows you to manage data that describes media content; this includes copyright information. You can manage required data fields, and assess the completion of metadata information.
For more information on Metadata, click here.
System Alert

The System Alert enables a one-step email notification of all users; this is an ideal way to notify users of maintenance or emergency announcements.
API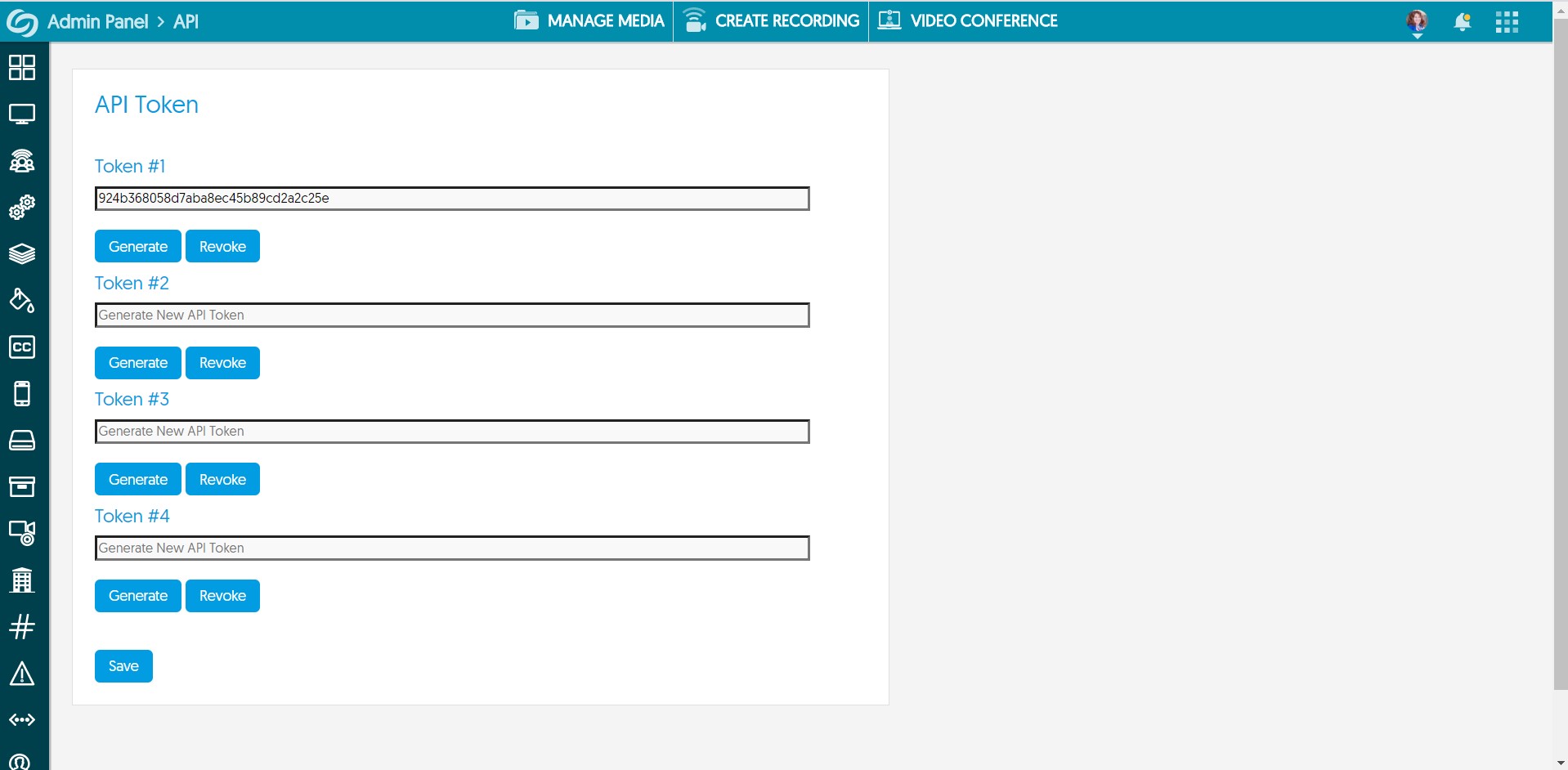 The API Token page provides the ability to generate up to four API tokens for authentication purposes.