Create your course or group through the Courses & Groups page. Many organizations will rely upon LTI integration to create courses or groups; however, they can be created manually as shown here.
Creating a Course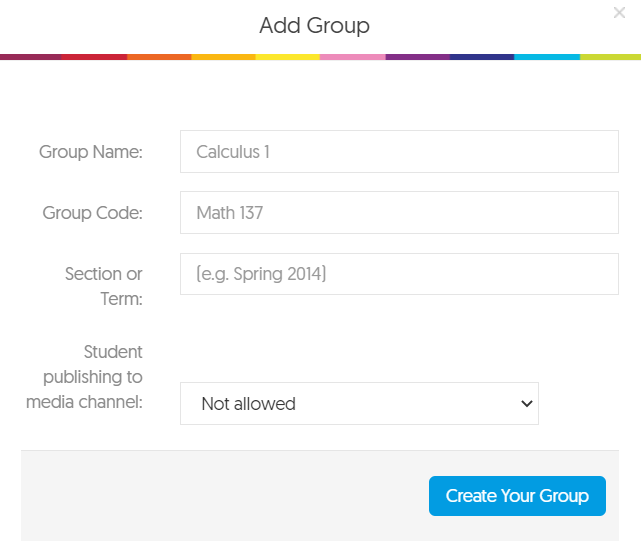 Navigate to Courses and Groups from the Main Menu.
Select Add Group.
Enter all necessary information, including Group Name, Group Code, Section and Term, and select whether or not users may publish content to the Channel.
Click Create your Group.
Access your course from the left-side menu of the Courses and Groups page. Select Invite to invite members to join your newly-created course and Edit to edit course options.