The Admin Panel's Organization tab provides Administrators with the ability to create Sub-Administrator Roles with specific rights and responsibilities. Sub-Administrators have some Administrator privileges, but these are limited to clearly defined parts of your Organization.
Creating a Sub-Administrator Role
Sub-Administrators can manage specific sets of Users, Courses, and Devices with the Organization. You are creating a Sub-Administrator role within the Video Platform. This Role can this be assigned to individual users.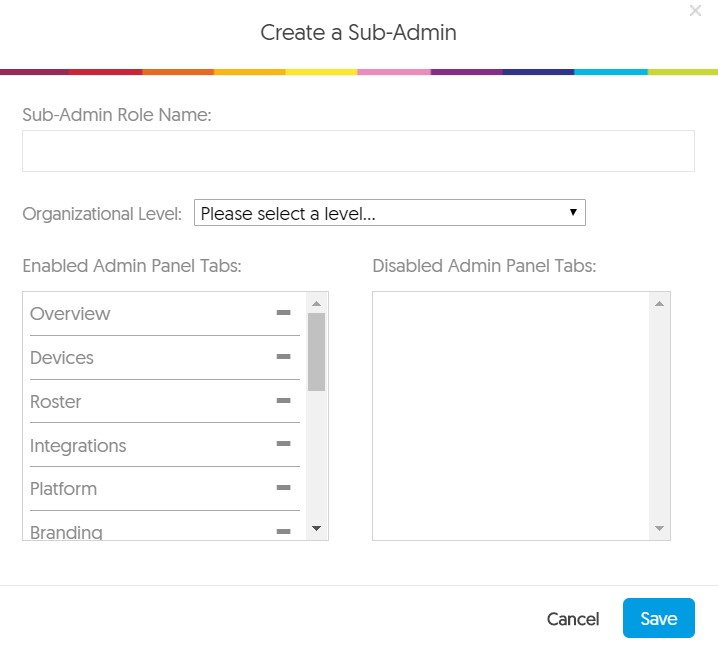 Navigate to the Admin Panel from the Main Menu. Select Organization from the left-side menu.
Click on Create Sub-Admin at the top of the screen.
Enter a Role Name for the Sub-Admin. For instance, all department chairs might me given Sub-Admin rights as Department Chair or all vice-presidents as Vice-President.
Choose the desired Organization Level. You will need to have created the desired Organization prior to creating the Sub-Administrator for that Organization.
Select the desired Admin Panel tabs available to the Sub-Administrator. By default, all Admin Panel tabs are available. Click the Minus symbol to move tabs to the Disabled Admin Panel Tabs pane or the Plus symbol to return them to Enabled Admin Panel Tabs.
Click on Save.
Assigning Sub-Admin Rights
After creating a Sub-Administrator Role within the Organization tab, you may assign that role to one or more users within the Video Platform.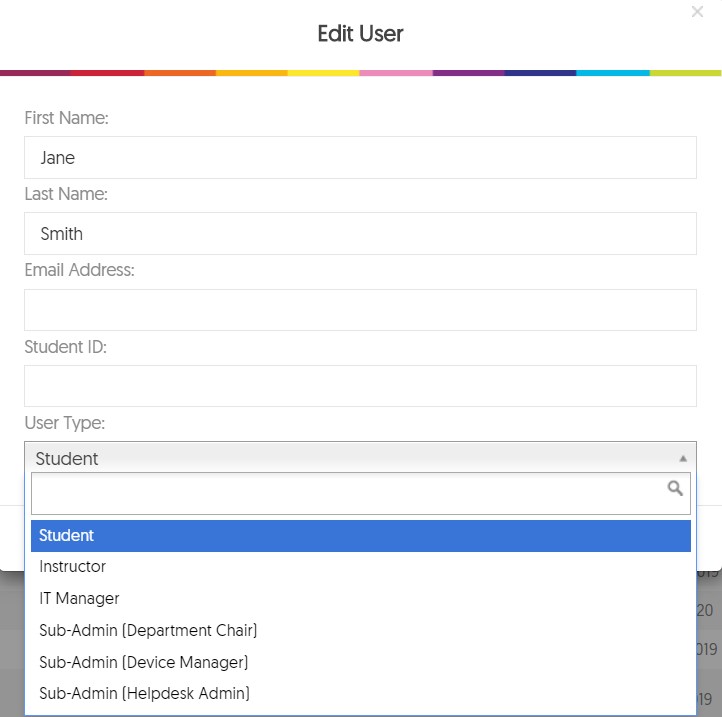 Navigate to the Roster tab from the Admin Panel's left-side menu.
Select the desired user from the Roster. You may use the Search window if desired.
Click on the desired user and choose Edit.
Select User Type and choose the desired Sub-Admin Role from the drop-down menu. The user will now have the necessary rights and privileges assigned in the Organization tab.