Shared Profiles allow for Administrator control of capture recordings using the Software Capture application and is appropriate for a publicly accessible computer, like a podium computer. For information on downloading and installing the Software Capture application, click here.
Completing the Registration of Software Capture
Once the Software Capture application is installed, you must register it to include it in the Admin Panel's Devices tab.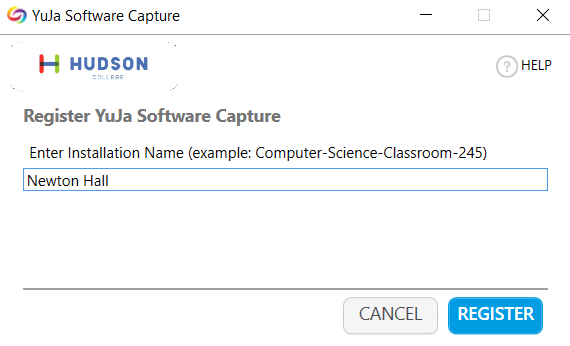 Find the Software Capture application on the System Tray, and right-click on it. Choose Register.
Input the name of the Registered Device. This is the name that will display in the administrator's Device suite and how your team will identify the Device for scheduling purposes.
Click on Register.
Return to the Video Platform and click on the Admin Panel's Devices tab. The registered device will be shown in the Devices list.
For more information on managing the device once the registration is complete, please see the supporting article here.
Setting up the Default Shared Profile
Creating the Profile is as simple as making a few selections appropriate to the room, including video, audio, screen capture, and broadcasting.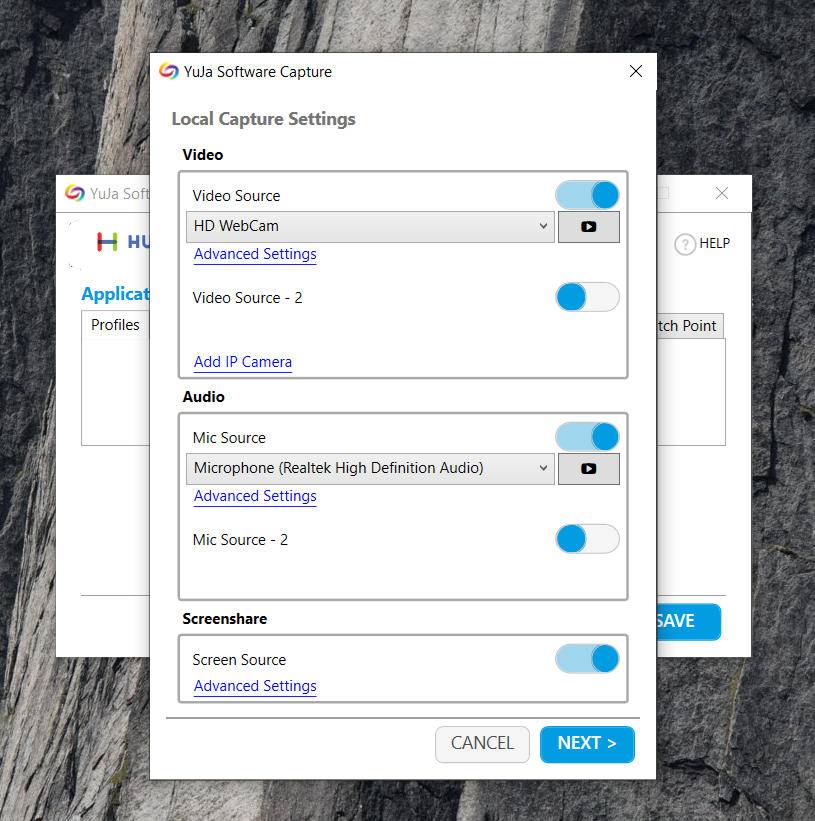 Click on the Settings in the upper right corner of the Software Capture application or right-click on the Software Capture application icon in the System Tray and choose Settings. Select Profiles.
Select the plus sign next to the drop-down for Default Shared Profile. You may also edit a Profile already created directly in the Software Capture application to create a Shared Profile.
Choose the desired video and audio sources for the Profile. Advanced Settings in video and audio sources allow for additional customization.
Select whether to capture one or more screens. Choose Advanced Settings to customize screen capture recording.
Decide whether or not to Live Stream your recording and choose whether to notify the group when complete.
Name the Profile. Click Save. The Default Shared Profile will now be available to manage via the Admin Panel and accessible to multiple users of the registered installation of the Software Capture application.