A Video Clip or Segment may be produced directly from the Media Player. Security settings apply to these Clips and Segments, as they do to all media content.
Creating a Clip
Video Clips enable you to send a portion of a video, beginning from a chosen start point and extending to the end of the media content. A Video Segment has both a defined start point and a defined end point.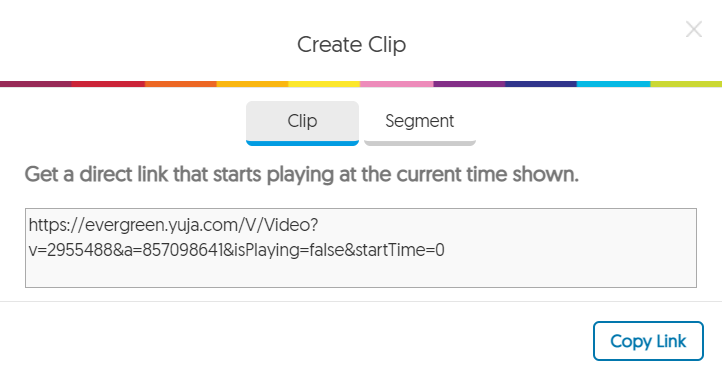 Navigate to the desired media from Manage Media.
Click Play to open the video in the Media Player.
Select the Settings wheel. Choose Create Clip.
Choose whether to create a Clip or a Segment. Enter the required information for either a Clip or Segment. A Clip begins playing at the current time shown and plays to the end of the video. A Segment has a defined start and end point.
Click Copy Link to copy the URL for the Video Clip or Segment. Paste the URL into a text editor or browser to access the Clip.
Enabling Viewer Clip and Segment Creation
The ability to create Clips and Segments must be enabled by the Content Creator. This is accessible through the Details pane.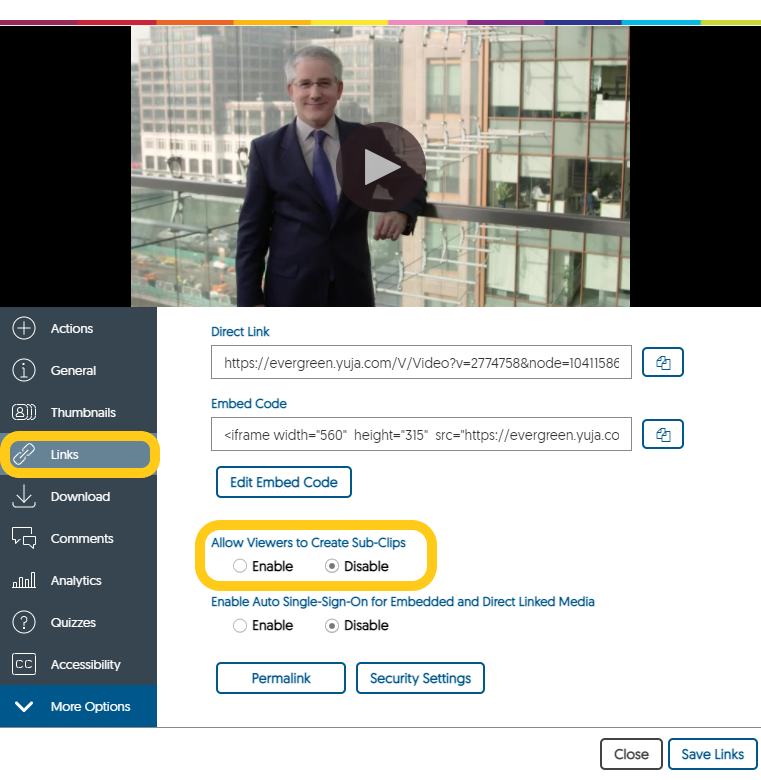 Select the desired video in Manage Media.
Choose More from the menu in the upper-right corner of the thumbnail.
Select Links.
Click Enable on Allow Viewers to Create Sub-clip.
Adding Creating a Clip or Segment to the Settings Menu
As with other options in the Media Player, an Administrator will need to add the Create Clip option to the Settings menu. This enables both Clip and Segment creation.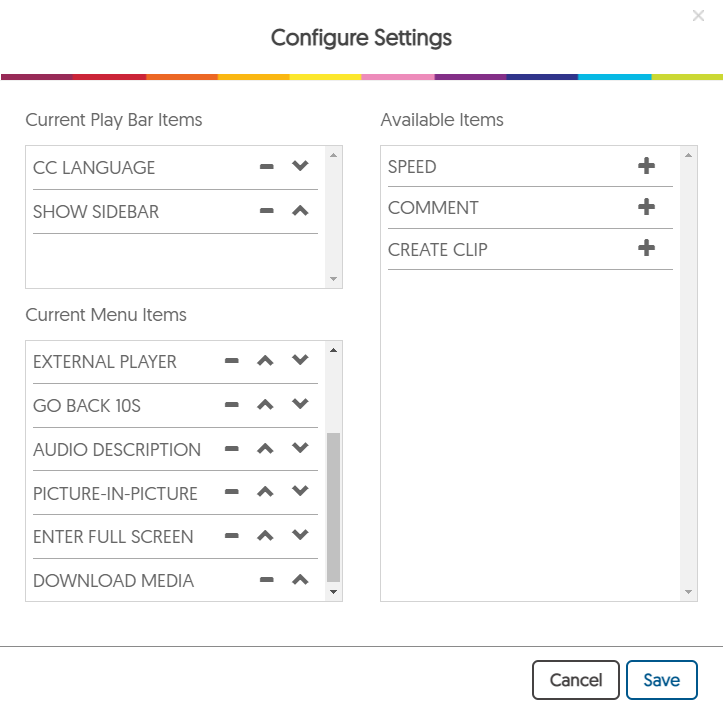 Navigate to the Admin Panel from the Main Menu.
Choose Branding. Select Edit under Media Player Themes.
Select Configure Button Options.
Click on the Add symbol next to Create Clip in the Available Items list. If Create Clip is shown in Current Menu Items or Current Play Bar, no further action is needed.
Select Save.