Instructors and administrators can select all content from a Media Channel then Bulk Publish the content to a different Media Channel. This allows instructors to easily copy Media Channel content if they plan to reuse the content.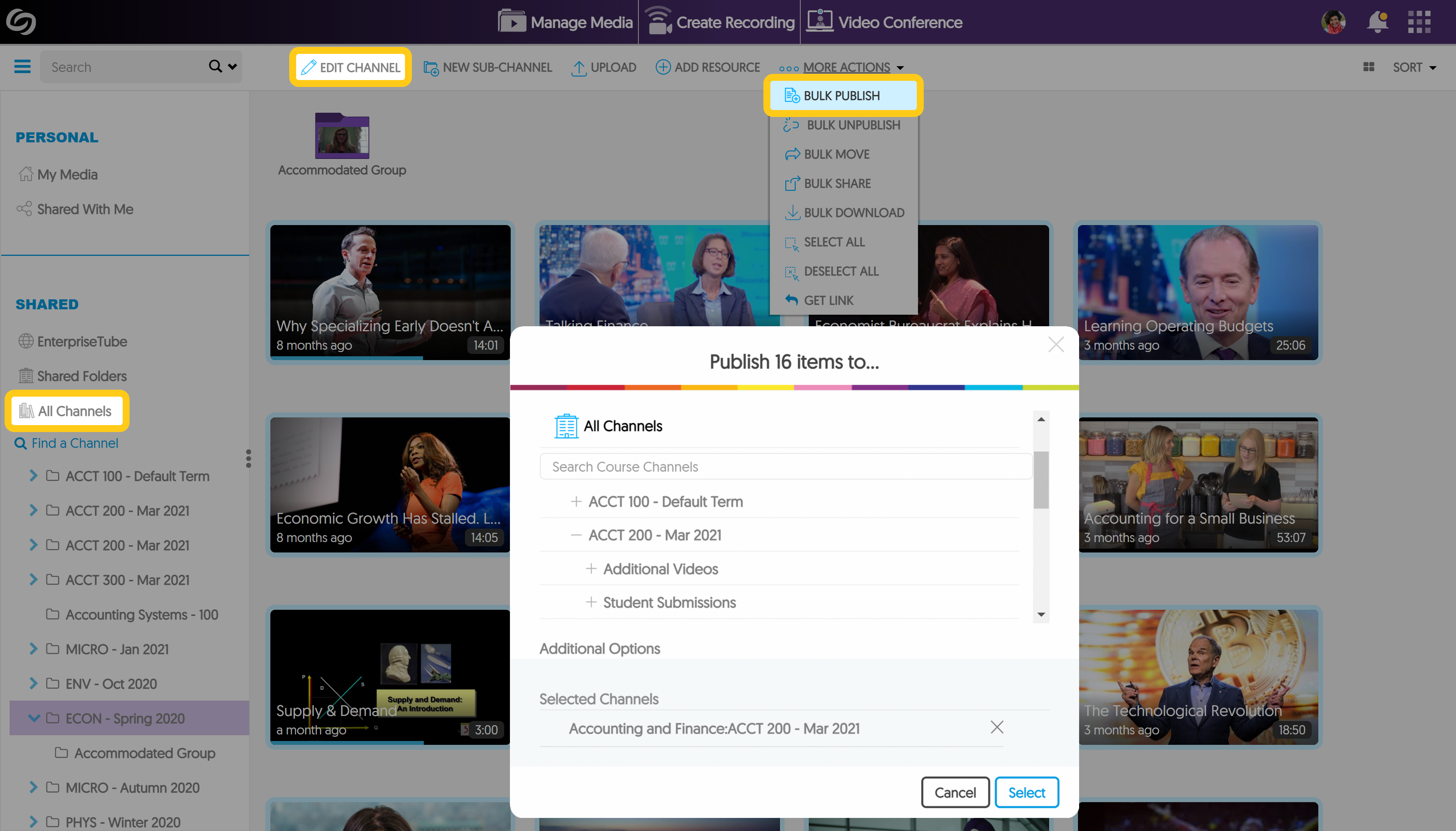 Log in to the Video Platform and under All Channels, select the Media Channel that contains the content to republish. Then, select the Edit Channel button.
Once the channel is in an editable view, highlight the video content to republish.
Click More Actions, then select Bulk Publish.
Choose the Media Channel to which you are publishing the content, then click Select.