Sometimes if Instructors are not seeing student grades sync automatically to their LMS Gradebook, they may sync the Video Quiz grades manually from the YuJa Gradebook to the LMS Gradebook.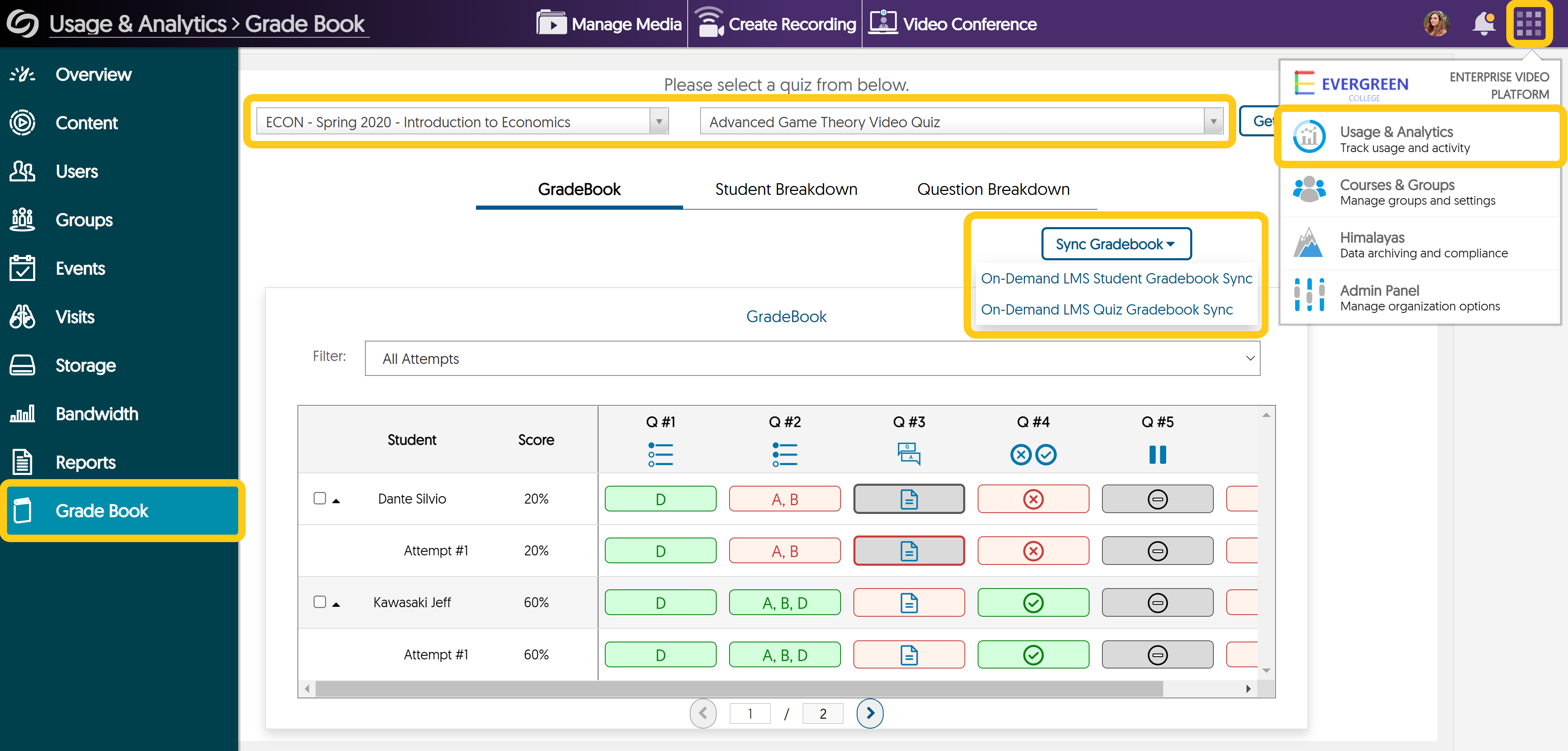 To open the Video Platform Gradebook, click the Main Menu icon on the top right corner of the page, select Usage & Analytics then Gradebook.
Select the Course that the Video Quiz is published to and then the Video Quiz before selecting Get Results.
Under GradeBook, select the student whose grade is not in the LMS Gradebook. Click Sync Gradebook and select On-Demand LMS Student Gradebook Sync to push their grade to the LMS Gradebook.
To sync all students' grades for the Video Quiz at once, click Sync Gradebook and select On-Demand LMS Quiz Gradebook Sync.
On-Demand Gradebook Sync will overwrite all custom grades already entered in the LMS Gradebook for the specific student or video quiz.